Whether addressing risk, optimising technology already in place, undergoing transformation, or embracing cyber security, it is important to consider the technology ecosystem in the wider business context. NashTech helps you navigate the fast-changing world of technology with your business outcomes and objectives in mind.
Technology visioning and transformation
NashTech provides an independent voice and brings industry and technology expertise and a fresh perspective to help you facilitate your thinking and innovatively address any constraints or implications around your technology vision.
We help you to challenge the status quo, have balanced discussions, and draw considered conclusions, so you are in a stronger position to take the next step in your transformation journey, whether that be an investment business case, the confidence to commission a proof of concept or pilot, or to map out the next steps in delivering the vision.
How a global cruise company realised digital transformation and enhanced cruise guest experience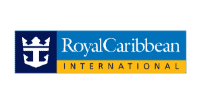 Technology strategy and roadmap
To be successful, your organisation must continuously innovate, changing how you operate and reconsider your business model and customer needs to leverage emerging technology and move along your transformation journey.
Our expert teams collaborate with you to develop strategies for digital transformation, data and testing. A strategy won't get executed, not successfully, without a roadmap. That means promised benefits won't be realised and business objectives won't be achieved.
Leading UK insurance retailer extends their digital relationship with NashTech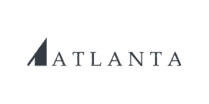 Technology advisory and assessment
Whether you are a start-up considering how to scale your offering or a successful organisation with an IT landscape that has evolved over time, the pace of technological change is rapid. Solutions must interact with frequently complex legacy systems to remain competitive, new, and innovative; this makes maintaining your present technology portfolio more challenging and expensive.
Our team of experts can perform deep dive assessments and health checks of current capabilities, technologies, processes, and working methods to understand if you are ready for change and where risks, opportunities, or interventions are required.
How Freewill drives new innovation through partnership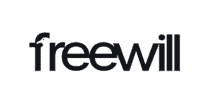 Gone are the days when the effectiveness of IT teams is measured by agile based ticket closures or getting governance agreement that a project status is green; IT efficiency is no longer seen in terms of simply lowering the cost base, scrutinising individual productivity, or coding errors.
Instead, a more holistic view is taken around how decisions are made, how bottlenecks are removed and the role of IT delivery within the entire business. At NashTech, we look at your vision and ambition, current organisational structure and operating environment and propose a future IT operating model design alongside a set of choice-points for you to consider, to help you make your IT teams operate more optimally.
Collaborative partnership to deliver sample tracking software in the cloud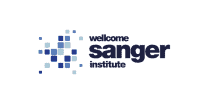 Nash Squared's global vCISO (virtual Chief Information Security Officer) practice provides cybersecurity leadership expertise in exactly the way you need it.
From short-term engagements to assisting with major initiatives and critical projects, to longer term strategic support for overall security program effectiveness in a part-time or fractional model.
NashTech builds a protocol surveillance tool to enhance network security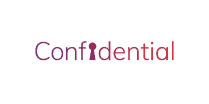 Technology visioning and transformation
Our approach will drive value from your day-to-day technology operations by collaborating on strategy, investments, execution and governance to ensure that all activities remain focused on your digital transformation goals.