We work with some of the world's largest airlines, the hospitality sector, major transport industry vendors, airports, and online travel giants. Together we help our clients transform their customer experience, enable innovation, and drive operational efficiencies and revenue growth.
How a global cruise company realised digital transformation and enhanced cruise guest experience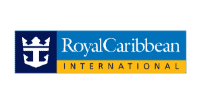 Streamlining customer interactions for travellers
We serve the travel industry with deep subject understanding and digital solutions that can consistently improve the traveller's consumer experience by harnessing disruptive technology.