Unprecedented adoption of virtual learning has created a paradigm shift in education systems around the world. For today's tech-savvy generation, digital education standards are higher than ever and EdTech is redefining how education is resourced and consumed.
By partnering with NashTech on your journey to embracing digitisation, you could unlock the massive potential to expand your reach beyond campuses and cities to enhance the student experience, reduce operational costs and diversify revenue streams.
Major upgrade of OpenLearn, the free online learning platform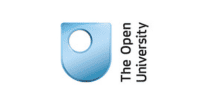 Redefining the digital era with IT solutions for the education industry
NashTech provides a variety of eLearning solutions including software for managing educational institutions, learning experiences, virtual classrooms and much more.