Coordinating care across a health system is a complex business. New systems have to be deployed without any disruption to the existing ones.
Emerging technologies need to be leveraged for competitive advantage without losing track of privacy and compliance. We deliver custom solutions and consulting to provide immediate, tangible benefits to our clients and their patients. We believe in patient empowerment, leveraging health data and connected ecosystems to create better health outcomes and experiences.
We are passionate about applying our experience in data and customer experience to improve access to quality health care.
Automation enabled releases into production environments with the click of a button for Philips Healthcare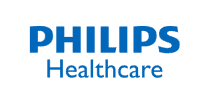 Build accessible healthcare solutions for the future
There is no such thing as a one-size-fits-all strategy when it comes to healthcare. Understanding data at every stage of the process is essential for healthcare businesses to evolve and provide the best service possible.