Consumers are becoming savvier, have ever-changing digital goals and expect organisations to be able to anticipate their needs. However, while a digital experience that isn't targeted enough will be unappealing, over personalisation will often be considered intrusive. This has already transformed how consumers are targeted, and how society digests digital content and information. 
Media organisations face huge competition for their audience's attention, but you can enhance customer experiences and gain significant advantages by partnering with NashTech in your journey to embrace digital transformation.
The new UI increase the traffic while taking care of customers engagement with products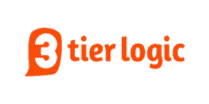 Create personalised insights
Our team knows how to create engaging media and entertainment applications that not only keep users interested but also have a lasting impact on their lives.