Financial services and insurance
How can you organically grow with competing demands for your money, resources, and executive attention?
Established consumer and commercial banks, capital markets and fintech scale-ups all call on us to help them grow in the face of unprecedented disruption. The industry is in the middle of a perfect storm. Complex, accelerating forces are transforming the value chain of every financial market.
Providing a reactive architecture to improve the efficiency and extend the business benefits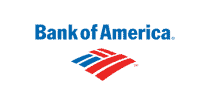 Lay foundations for a data driven future
Businesses in the financial services industry are switching from providing generic products to customised services. A new approach to data and analytics is necessary when you factor in demands for regulation and compliance, trends towards open and collaborative banking and ever-rising security concerns.