Microsoft Build 2020: The next phase of .NET, panel featuring Thang Chung, NashTech Senior Solution Architect

We are so proud that one of our Nashers was a speaker at Microsoft Build 2020. This prestigious global Microsoft event is Microsoft's annual developer conference and took place over 2 days in May. We want to share the recording with you so that you can watch this interesting panel discussion on the future of .NET. This conference is eagerly anticipated every year across the globe and is covered by the likes of CNBC, BBC and Forbes Magazine. The event this year was live-streamed for the first time rather than taking place like it normally does in Seattle. It was kicked off with a keynote from CEO Satya Nadella.
One of the most anticipated sessions from Microsoft Build 2020 was titled "The next phase of .NET". In this session, NashTech was proud to have Thang Chung – Senior Solution Architect as a speaker. Many things were discussed, such as the benefits of Open Source, and new things coming to .NET, such as .NET 5 and source generators. We think you will find it interesting.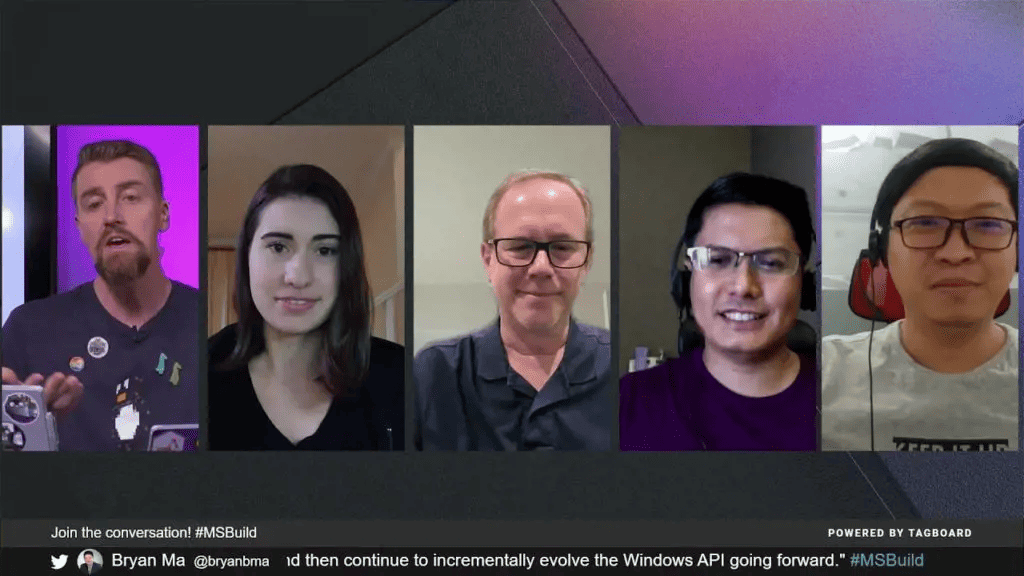 Microsoft's mission is to empower every individual and organisation to achieve more. This includes Microsoft events where they aim to create a respectful, friendly, fun, and inclusive experience for all participants. Microsoft also utilises this developer conference to feature their key areas, while demonstrating updates on these technologies.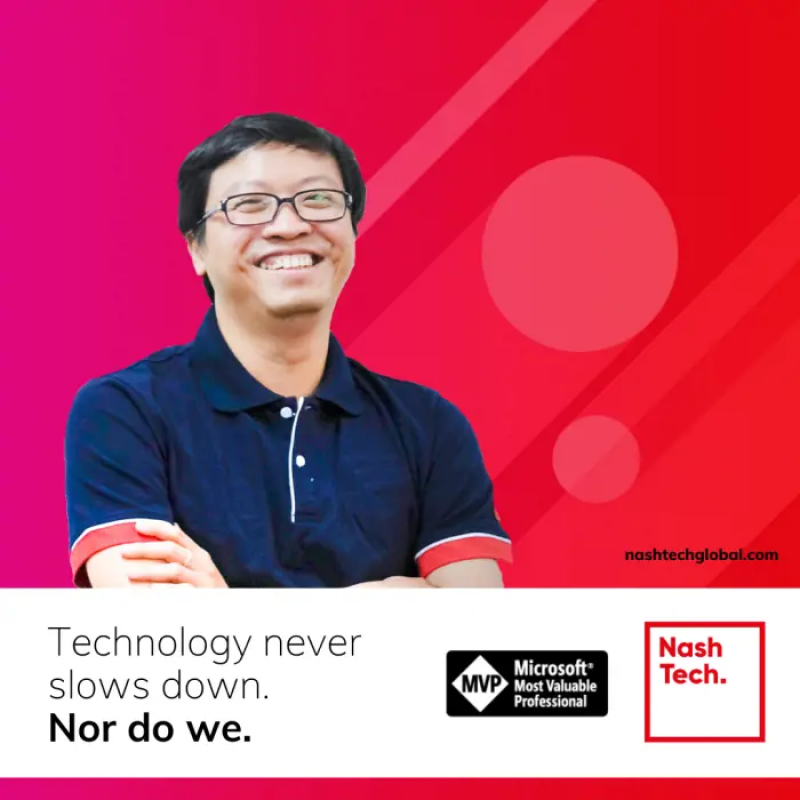 Job Title: Senior Solution Architect
MVP Award Category: Microsoft Azure
Small Bio: Thang has over 10-years' experience in web development using OOAD. The award of Microsoft Azure category is a testament to his robust ability and his contribution in the Information Technology industry. He exemplifies the typical characteristics of a Nasher (NashTech employees) who are open-minded, kind and generous. Thang loves to write technical articles on how to make software architecture and code quality better. He loves joining in many public communities on GitHub, Twitter, and Facebook to learn, code and shares new knowledge with other people.
He is an active Nasher (NashTech employee) with many outstanding activities such as:
Technical Social Media
Azure Container Services
Building Cloud-native Apps with .NET Core 3.0
Talk about Step by step workshop
Microsoft Most Valuable Professionals MVP Award
Microsoft Most Valuable Professional (MVPs) is a challenging award offered by Microsoft which is well known, but difficult to receive. An individual's contributions made in the previous 12 months must go through a rigorous validation process before being handed this certificate. Once Microsoft thinks that contribution is important and valuable, they will be awarded an MVP. Microsoft introduced MVPs in 1993 and it was first given to 37 people. Today, there are more than 4,000 MVPs worldwide. NashTech is proud to
We help you understand your technology journey, navigate the complex world of data, digitise business process or provide a seamless user experience