As experts in delivering high-quality technology solutions, we pride ourselves on our engineering excellence. From architecture, through design, and development to deployment we perfectly balance pace and quality ensuring your success is assured.
In a world where the number of potential patterns, paradigms and solutions outnumbers your business outcomes and objectives, we focus on simplification. We offer agile engineering at scale giving you the maximum flexibility when it comes to delivering software that exceeds expectations.
Solution architecture and design
As part of our overall approach to the software development life cycle (SDLC), our focus on solution architecture and design ensures the success of every engagement.
Working with your Enterprise Architects, Product Owners, and Engineering leaders, our Solution Architects focus on finding solutions to specific business outcomes and objectives. We assess all the potential patterns, paradigms, and technologies, selecting the best fit for your organisation and ensuring the technical integrity of every solution. Context and continuity are critical to the success of any project and our Solution Architects act as a bridge between design and development.
How Freewill drives new innovation through partnership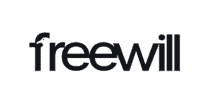 Bespoke software development
In increasingly competitive markets, standing out from the crowd matters. Bespoke software gives you an edge by either improving operational efficiency or deepening customer engagement. Having software that only you have makes all the difference. Whether you need software that makes processes faster or need to get your digital product to market before anyone else our expertise, experience and scale are invaluable.
We design and develop bespoke software (including applications) using agile, flexible methodologies to implement modern architecture patterns. We deliver high-quality, fully tested, extensible, flexible, scalable, reactive, resilient, performant, and secure software.
Collaborative partnership to deliver sample tracking software in the cloud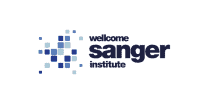 Application modernisation
Today, more than ever before, it's vital to continuously modernise your business, fuel innovation, and become more agile. This may require compressing years of change into months to compete and win in the digital era.
Working alongside your teams, we modernise legacy applications and their ecosystems, transforming them into cost-effective, modern and future-ready platforms.
Our approach – to consolidate, migrate, re-architect, replace, and automate your application – focuses on user experience and creates additional business value for your organisation that results in increased collaboration, productivity, and revenue.
How a global cruise company realised digital transformation with NashTech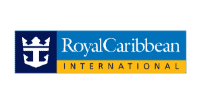 Developing modern applications is complex, takes time, and requires expertise in multiple languages and frameworks. Platform engineering removes some of the time-consuming tasks allowing software developers to focus on development. Engineering platforms are created and maintained by platform engineers, designed to support the needs of software developers by providing common, reusable tools and capabilities and interfaces to complex infrastructure.
Our platform engineers have the experience and expertise to design, build and maintain engineering platforms giving you an edge in your market.
Major upgrade of OpenLearn, the free online learning platform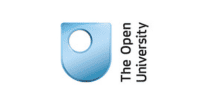 Low code, no code application development
Whether it's digitising internal operations or developing new digital business models, digital transformation with low-code, no-code is flexible, adaptable, and streamlined. Developing apps that incorporate technologies like automation, AI, and machine learning to maximise efficiency differentiates your business and introduces new sources of business value.
Our experience and expertise with leading low-code no-code development platforms mean we can fast-track your adoption and business value. Our engineers apply best practices and rigour to ensure the apps as secure, future-ready and cost-effective.
Enacting versatility by low-code strategy adoption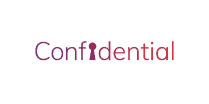 Whilst DevOps can be seen simply as a cross-functional combination of the terms and concepts for "development" and "operations", at NashTech we see DevOps implemented correctly, improving time-to-market, increasing software quality and reducing overall delivery risk.
Our experts support your DevOps journey by conducting a DORA based maturity assessment, including a recommendation leveraging for CI/CD delivery pipeline, source code version control, release workflow, automated build and deployment, test automation as well as infrastructure as code. Whether you are new to DevOps or looking to improve we have the experience to help.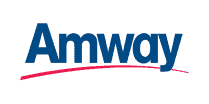 Mobile application development
Organisations that bring mobility to the forefront of their digital transformation initiatives with a clear device, platform and user experience strategy are bound to emerge winners.
We deliver end-to-end services for mobile development for enterprise, industry-specific, and published apps via Apple Store/ Google play. Whether native, cross-platform, web hybrid, or progressive web applications, we prioritise the technology and approach best suited for your specific needs. Utilising the latest technologies and development methodologies to deliver highly performant and scalable applications across all major platforms & devices, including iOS and Android.
We leverage our agile and bespoke approach emphasising security, user experience, ease of integration and maintenance to seamlessly address your on-the-go business requirements. From ideation to deployment and post-launch support, we ensure the efficient delivery of mobile applications designed to meet your business's specific needs. 
How Freewill drives new innovation through partnership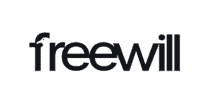 COTS implementation and integration
Commercial off-the-shelf products support organisations core business processes e.g., sales, customer service and accounting. Configuring a commercial off-the-shelf product to meet specific needs requires expertise and experience.
Through our extensive partner network, we provide expert help to implement your SAP solution and develop custom solutions to meet your specific needs including integration services.
Delivering transformative consumer experiences during a time of disruption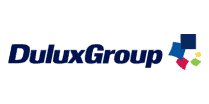 Working with you to build your digital future
We partner with you to help optimise your digital investment, harnessing the power of your portfolio and leveraging your technology to gain competitive advantage.