Getting started with digital transformation

"The challenge is that many companies don't know where to start. They need help creating a vision, strategy, and roadmap. These are the three critical starting artefacts. You need to know where you're going before you can get there."

George Lynch, Head of the Technology Advisory – NashTech
So where do digital transformation efforts go wrong?
Failure to Launch: Why Digital Transformation Efforts Fail
The point of digital transformation is not to become digital but to generate value for the business. According to the Everest Group, 73 percent of organisations failed to provide business value from their digital transformation efforts. 
Digital transformation is a complex process, transformative efforts can fail due to a number of reasons. Sustaining a transformation's impact requires a major reset in mindsets and behaviours. 
Let's look at three critical factors that contribute to failed digital transformation efforts: 
Taking a technology-first approach: There's often a temptation among organisations to make the technology investment first and then figure out how to make it work for the business. Starting a digital transformation with big, expensive legacy-replacement technologies is starting from the wrong place. It will use up too much money and people resources, ultimately distracting from delivering the transformation benefits. It's important to keep in mind that digital transformation necessitates a change in business processes to support the technology.
"Don't think about it as a technology project. Digital transformation needs to be business-led. It needs to be a business transformation that's enabled by technology."

George Lynch, Head of the Technology Advisory – NashTech
The absence of change management: The absence of change management can make or break an organisation's digital transformation initiatives. Embracing change is hard. Many employees may have a bias in favour of maintaining the status quo. "People in the function will resist digital transformation. It's industrial inertia. If they don't see why or where they fit in, they'll actively push back against change," said Lynch. According to McKinsey, 70% of change management efforts fail due to employee resistance and lack of management. To gain traction, transformation efforts have to be linked to business owners from the start.  
Lack of up-front commitment: Understanding digital transformation conceptually is not the same as committing to doing what it takes to succeed. Organisational leaders can talk about the need for change, but if they don't commit to the large-scale undertaking that's involved in bringing this from concept to reality – the initiative will fail. Managers and employees at every level must accept up front their personal ownership of the transformation's success. 
Getting Started with Your Digital Transformation Journey
Digital transformation can be a daunting task, but it's important to remember that it's not an all-or-nothing proposition. Having the right approach to digital transformation is key to unlocking business value and delivering outcomes faster than is possible through traditional means.
Here are five steps to help get your digital transformation journey started off on the right foot:
Step 1: Develop a Vision and Strategy
Before embarking on your digital transformation journey, it's essential to have a clear understanding of what your starting point is and the direction you need to travel. Developing your vision and strategy is an essential part of the process.
"The companies that have the most success are the ones that have taken the time to articulate the vision in a way that's measurable. It's not an elevator pitch. It's thinking through how it will materially improve the business," said Lynch.
Companies that get the most value from their digital transformation spend a lot of time and effort thinking about, "What are the new digital businesses to launch? How can we generate value with new products and new customers vs. transforming existing business processes?"
To create a strategic plan for your organisation's transformation, begin by aligning IT capabilities to strategic organisational-level outcomes and business value. A good digital transformation strategy should be able to address these three components:
Strategy: What are your goals?
Technology: What technologies do you plan to use?
People: Who will lead this transformation initiative?
Step 2: Build Your Dream Team
People build technology, and technology enables people. Having the right talent on your team is crucial to the successful execution of your digital transformation initiatives.
The right digital team starts with having the right digital leader. Once you have the leader in place, selecting a team with the right set of skills is crucial. Finding team members with the specific skills needed is one of the biggest challenges in digital transformation initiatives, along with having the right executive leadership.
By 2025, companies with cross-functional leadership and a digital team enjoy faster rates of innovation, higher market share gains, and greater operational efficiencies than their counterparts. Not only are team members' professional qualifications important, but their personality and fit also play an important role in building the right transformation culture.
Step 3: Acquire the Right Technology & Tools
Digital transformation is built on technology – but choosing the right tools can be a challenge. Rather than picking products that sound good on paper, start with your strategic vision and adopt the tools that align with the strategy you developed in step one.
As a general rule of thumb, good digital transformation technology should hit at least one of these common goals:
Customer Focus. At its heart, digital transformation is about enhancing the customer experience. Look for tools that make it easier to engage with customers.
Faster Processing. Whether you need to share medical imaging in real-time with a specialist hundreds of miles away, boost production on your assembly line or help the back office catch up with invoices, choose tools that enable your processes to run faster and more smoothly.
Better Business Intelligence. Digital transformation opens up powerful opportunities to use real-time analytics and sophisticated data analysis to make stronger choices to grow your company.
Step 4: Measure Success
While the business imperative for embracing digital, data and analytics is widely understood. The link to business value is not. As organisations launch more and more digital initiatives, they must monitor whether they are delivering business results.
Business and technology leaders might report good progress on digital initiatives to the CEO, but simply getting projects off the ground doesn't guarantee that the organisation is increasing revenue, profitability, market share, or efficiency as a result.
To ensure you're creating KPIs that work best for your organisational goals, ask these five questions:
What is our desired business outcome/benefit? (i.e. 50% better customer outcomes and 20% lower costs)
Is it starting to transform the culture?
Step 5: Foster the Right Organisational Culture
Digital transformation is only partly about technology. While technology and a strong digital strategy are critical, you need a culture conducive to its execution. That's why organisations that want to experience digital transformation success should focus more on the culture than technology.
Leadership, the way employees interact with each other, and processes that define the operation, all form the base of an organisation's culture. Digital transformation and culture go hand-in-hand. Both have to have well-thought-out processes in order to deliver the most impact.
Digital disruption is creating new opportunities for organisations to add value. But only for those who understand how far and how fast they need to transform. Approaching the uncertainties around digital transformation with confidence means understanding that it's not a single change but a journey. Investing in these five key actions will help ensure your transformation journey gets off to the right start.
Making the move into the digital world can be a significant change for any organisation. To learn more about the NashTech approach or arrange a call to discuss how we can help you in your digital transformation journey, email info@nashtechglobal.com.
To understand what steps you should be taking to transform your business and become the next digital disruptor, download our eBook.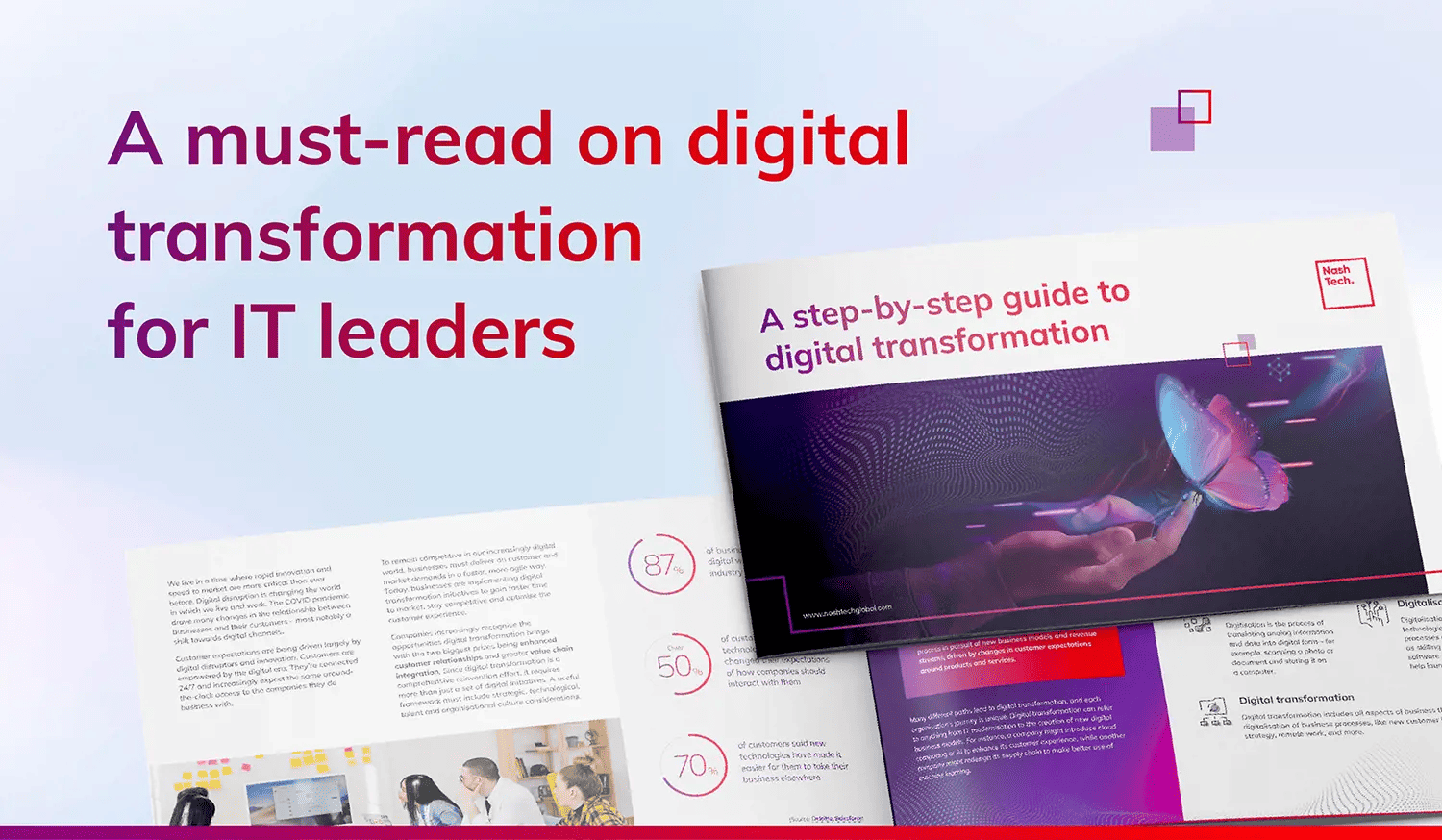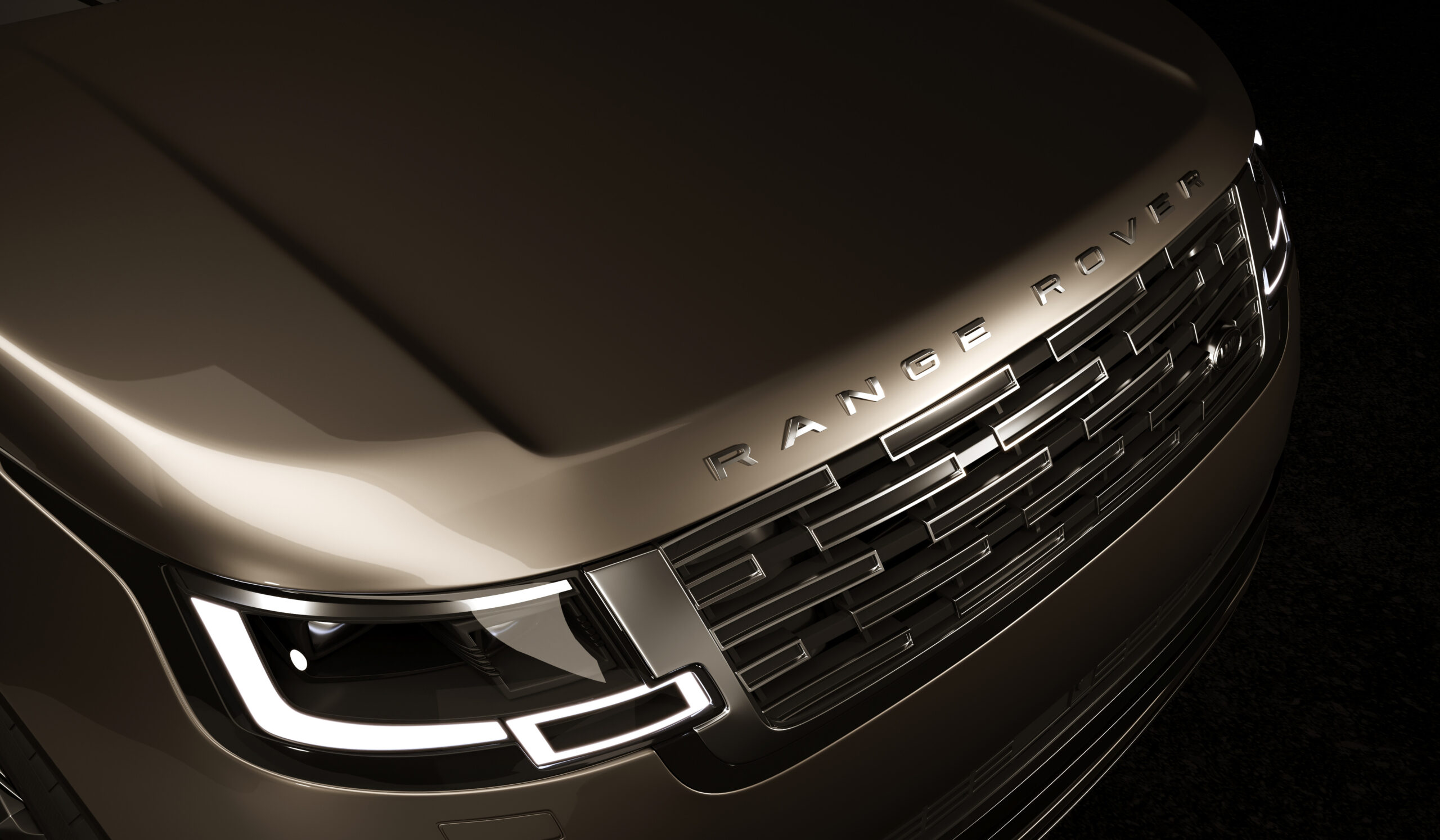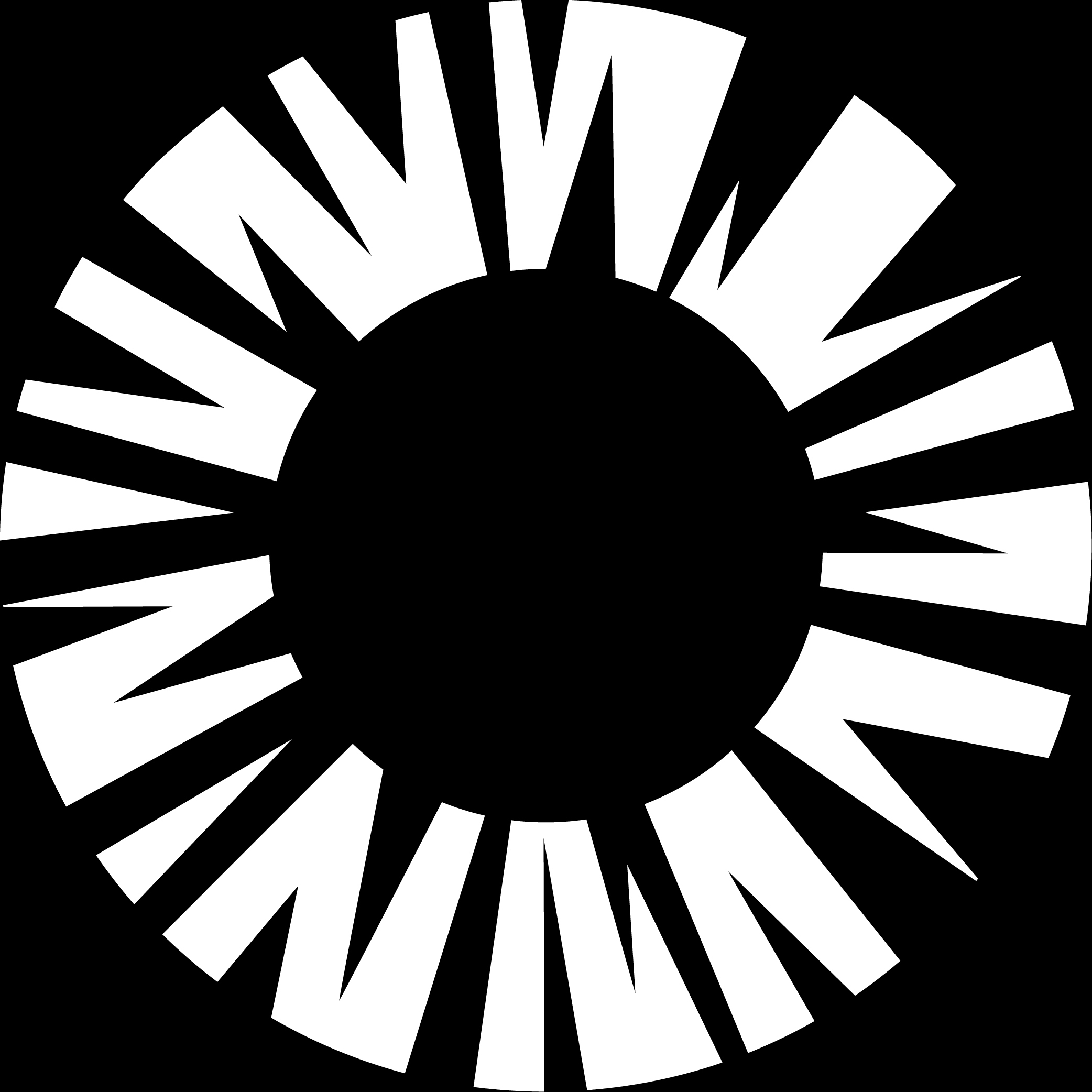 By working closely and collaboratively with the NashTech development team in Vietnam, they were able to build a high quality, digital first, luxury rental car service. Looking ahead into the future,...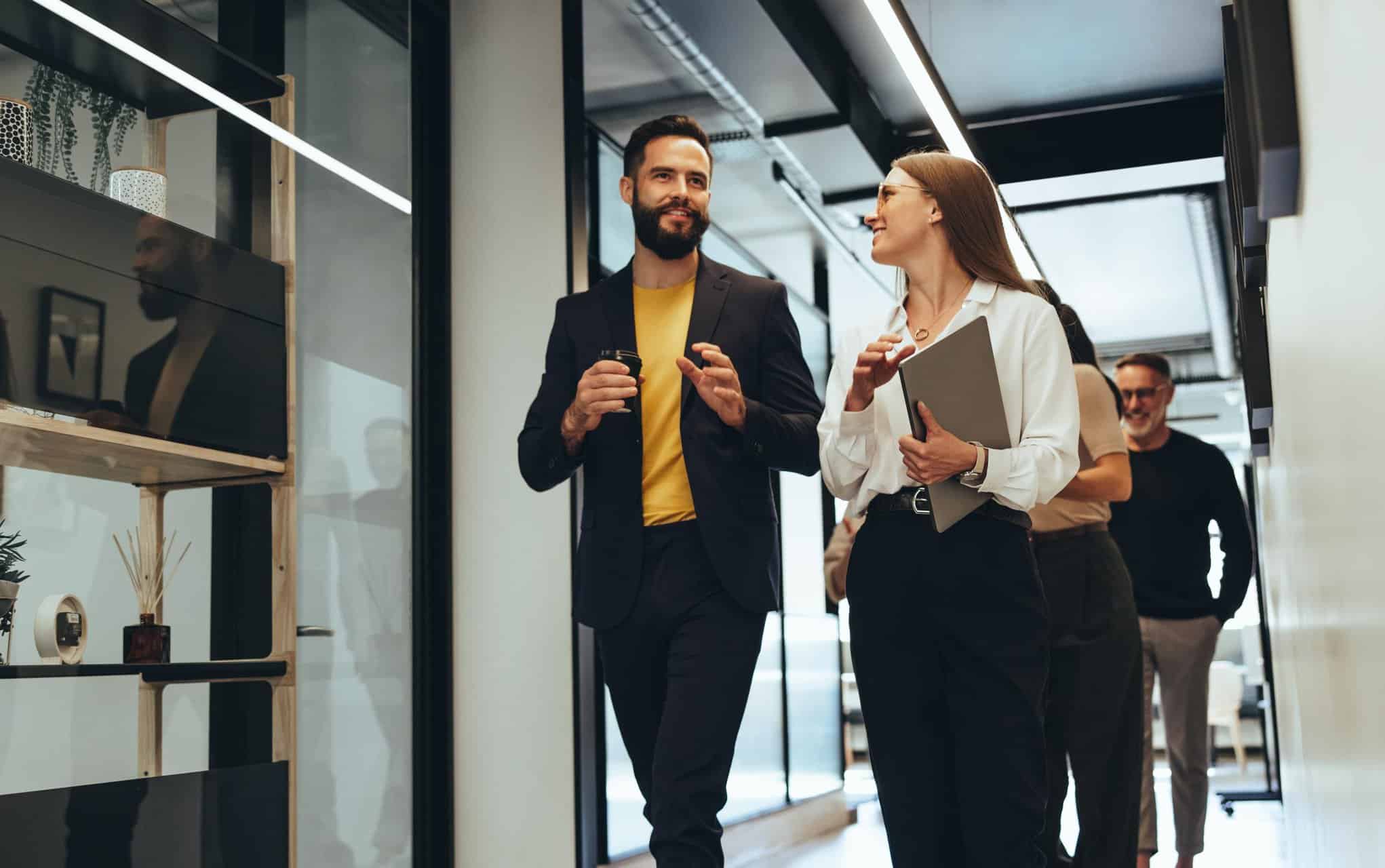 We collaborate with Pinsent Masons on their digital transformation journey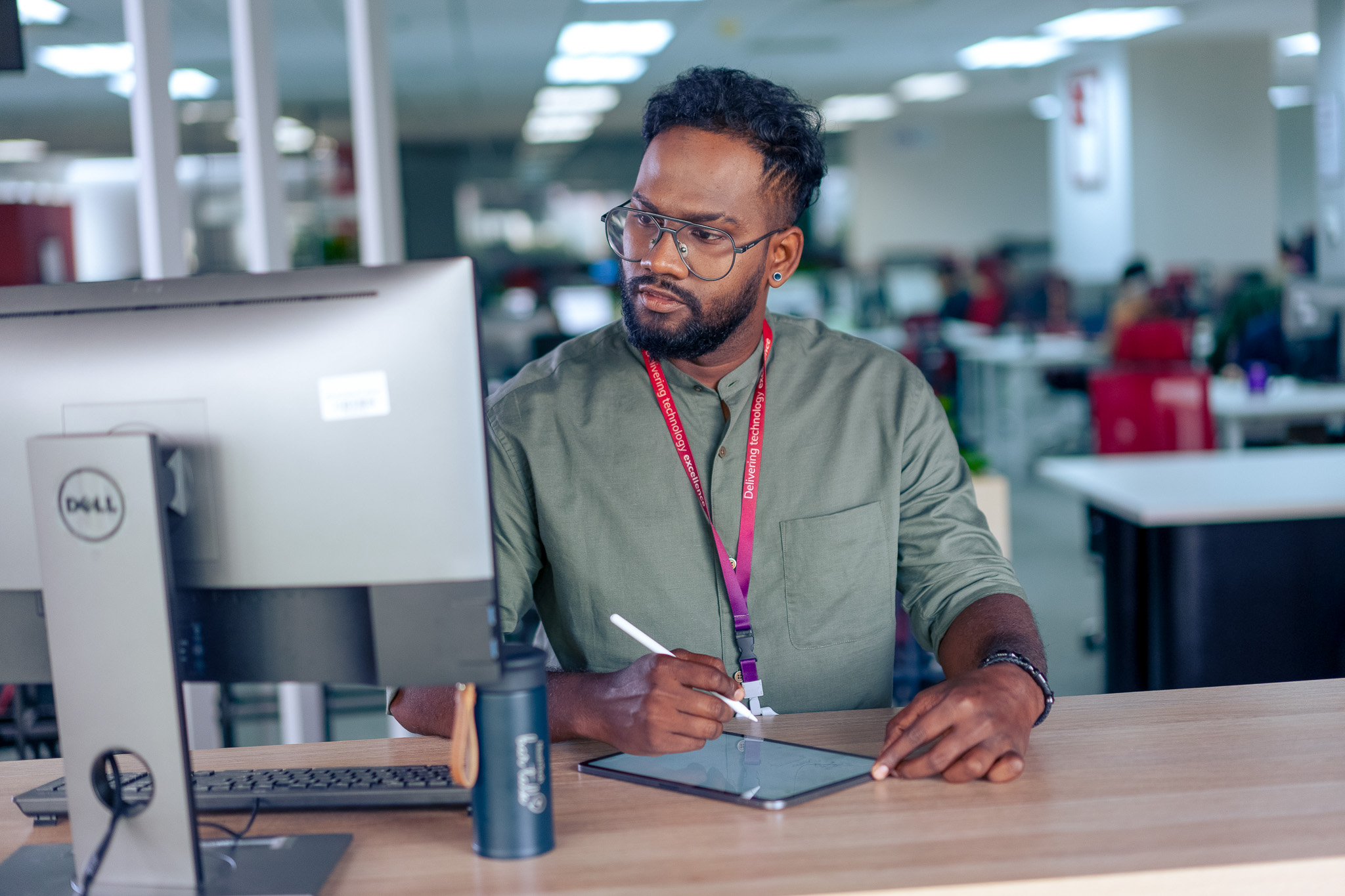 Find out how NashTech's internal desk booking software helped to drive efficiency in the workplace and measure occupancy rates with high accuracy.
Azure
Microsoft Power BI​
We help you understand your technology journey, navigate the complex world of data, digitise business process or provide a seamless user experience