NashTech is named 2020 Vietnam's Top 10 ICT companies

NashTech is named 2020 Vietnam's Top 10 ICT companies for two categories
On 14th December, NashTech was honoured to be awarded the Top 10 ICT Companies in Vietnam 2020 awards by VINASA (the Vietnam Software and Information Technology Services (IT) Association) for two categories: Software development and BPO.
Top 10 ICT Companies in Vietnam, previously known as "Vietnam's 50+10 Leading IT Companies", is held annually by VINASA since 2014. The aim of the awards is to recognise and honour leading, reputable and outstanding companies who have made great contributions to the growth and transformation of the IT industry in Vietnam.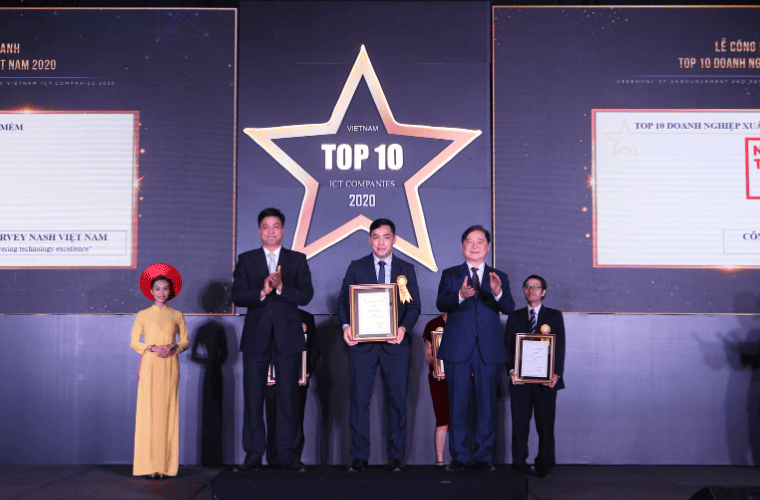 Mr. Toan Ngo, representative of NashTech receiving award for Top 10 ICT Companies in Software development in Vietnam
Enterprises eligible for the program were assessed and selected based on the seven following criteria(s):
Financial indicators: capital, revenue, profit, etc.
Human resources: scale, qualification, spending in HR activities, etc.
Products, services, solutions, markets and clients/customers: market structure, market share; clients/customers, etc.
Technology and R&D: certificate of technology, technology in use, R&D activities, etc.
Leadership and business management: leadership capability, vision, strategy, business management, regulatory compliance, business culture, etc.
Awards, titles and recognised achievements in business activities and corporate social responsibility (CSR) activities.
Specific evaluation criteria for each field such as security, technology, infrastructure, etc.
Besides the mentioned criteria, the finalists were also chosen through rigorous evaluation rounds with specific criteria including investment level, involvement in the process of Vietnam's digital transformation, the economic efficiency the business brings to the society.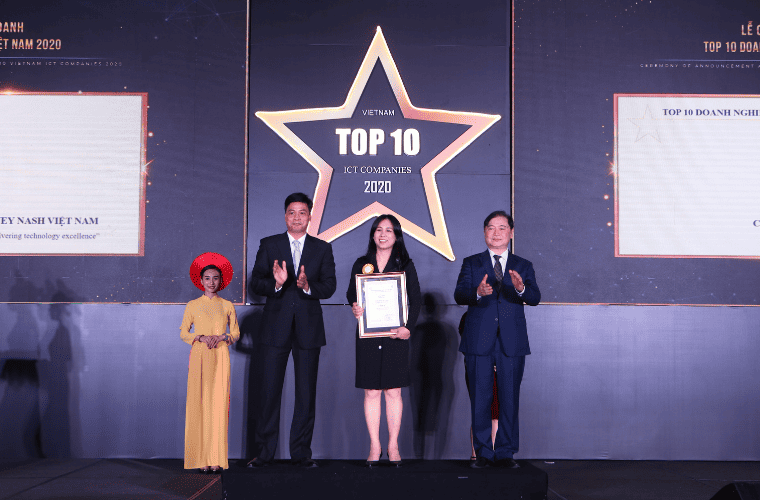 Ms. Ha Vu, representative of NashTech receiving award for Top 10 ICT Companies in BPO in Vietnam
Winning such prestigious awards as Top 10 ICT Companies is a great recognition for NashTech's continuous efforts in contributing to the development of the ICT community in Vietnam. This has motivated us to further strengthen the effort to enhance the development and create sustainable values for the Vietnam's ICT industry for years to come.
We are experts in technology, delivering smart solutions that solve business challenges and create value. Our award-winning teams apply deep expertise and passion to deliver complex IT projects globally.
With thousands of technical experts based in our development centres in Vietnam, we have extensive knowledge and capability in all areas of technology and BPS for even the largest enterprise.
Contact:
Name: Victoria Cowell, Marketing Director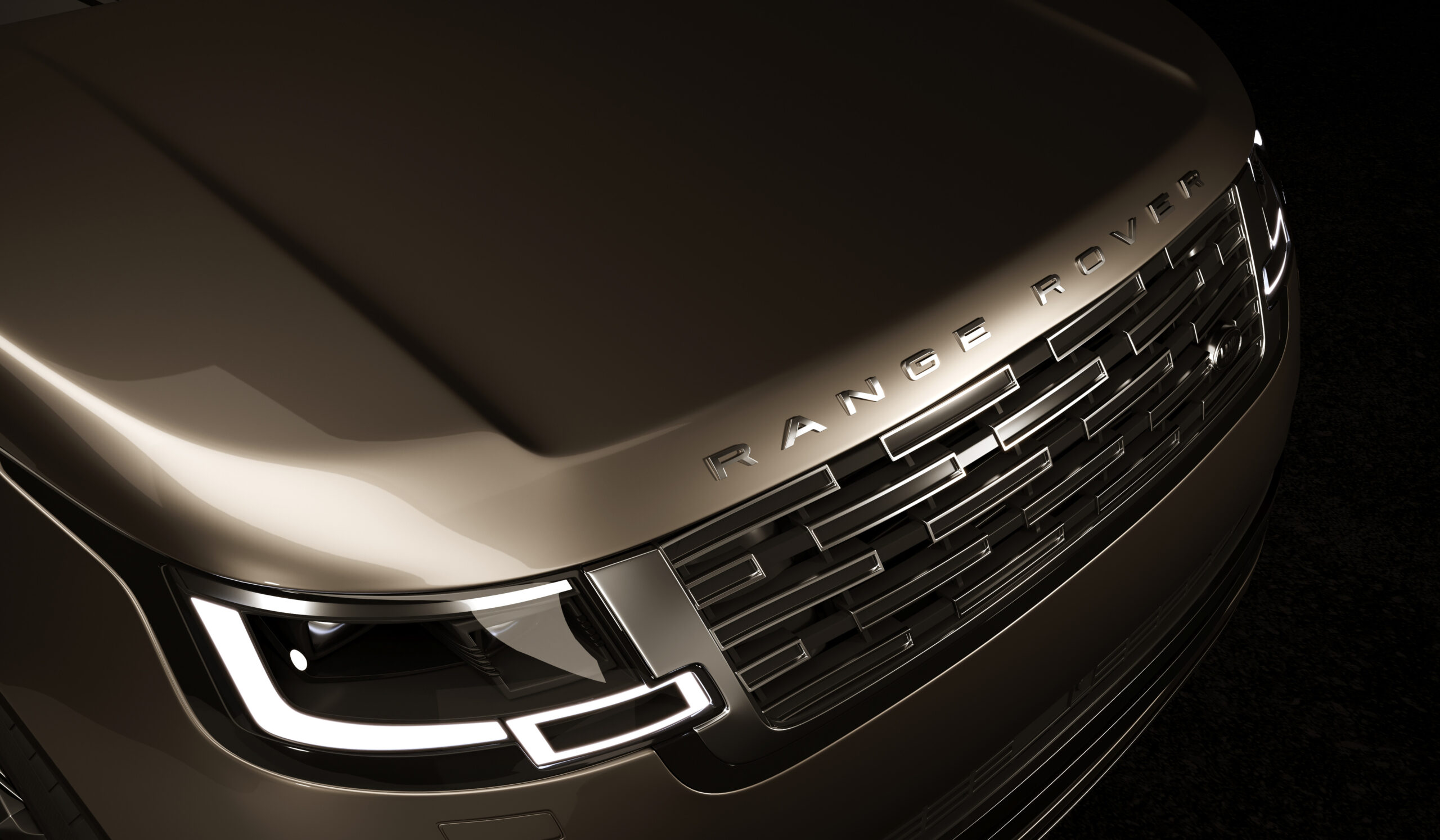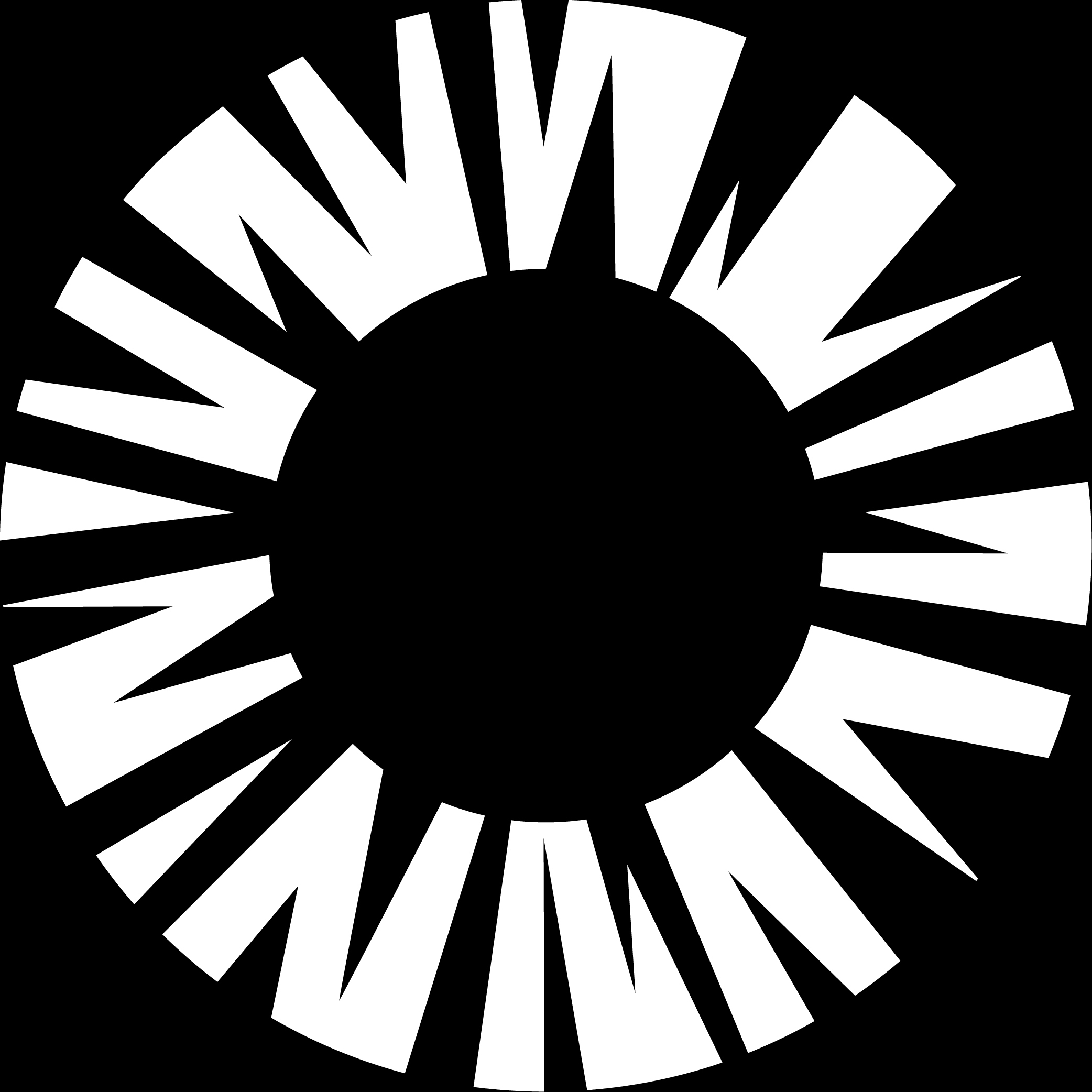 By working closely and collaboratively with the NashTech development team in Vietnam, they were able to build a high quality, digital first, luxury rental car service. Looking ahead into the future,...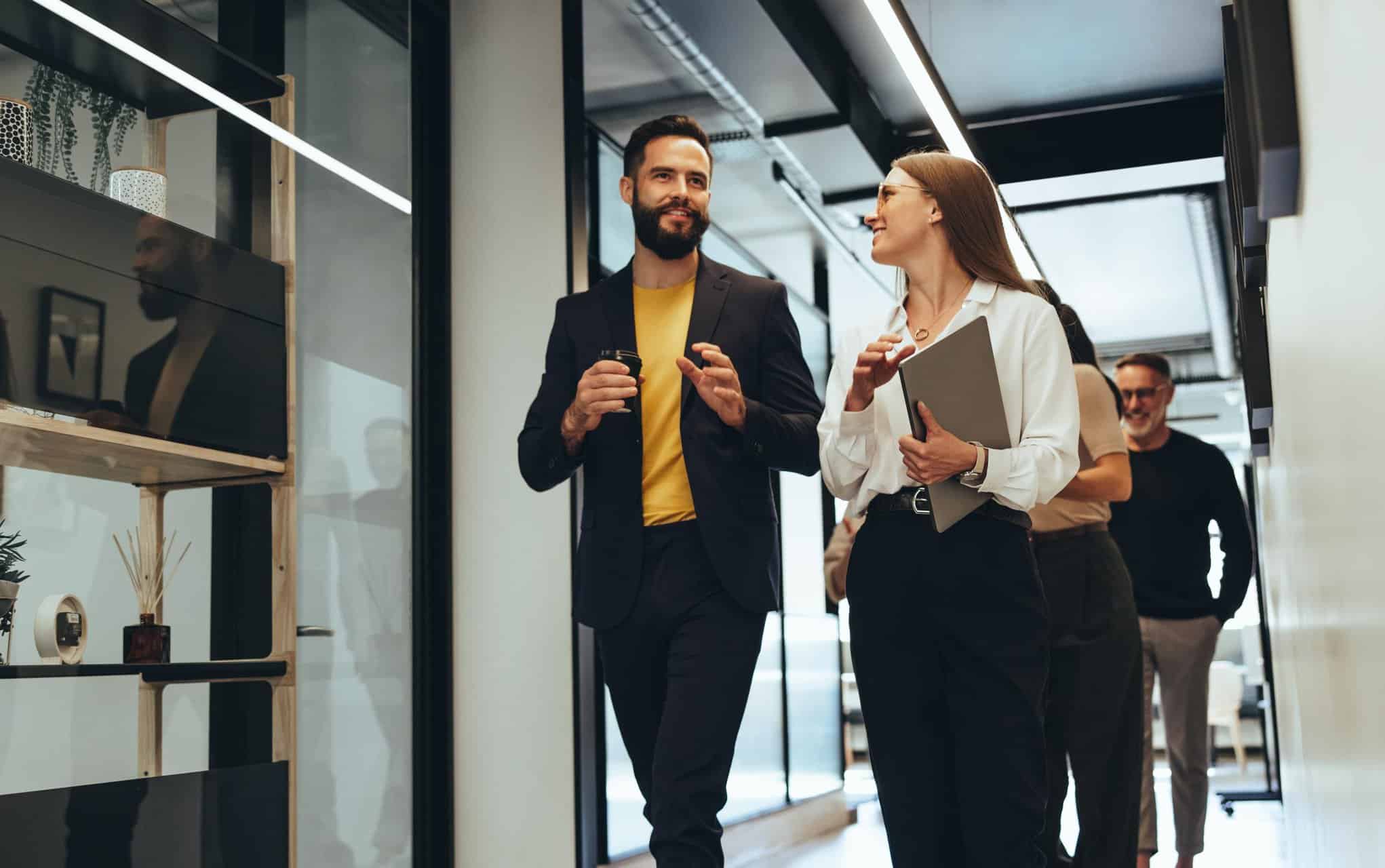 We collaborate with Pinsent Masons on their digital transformation journey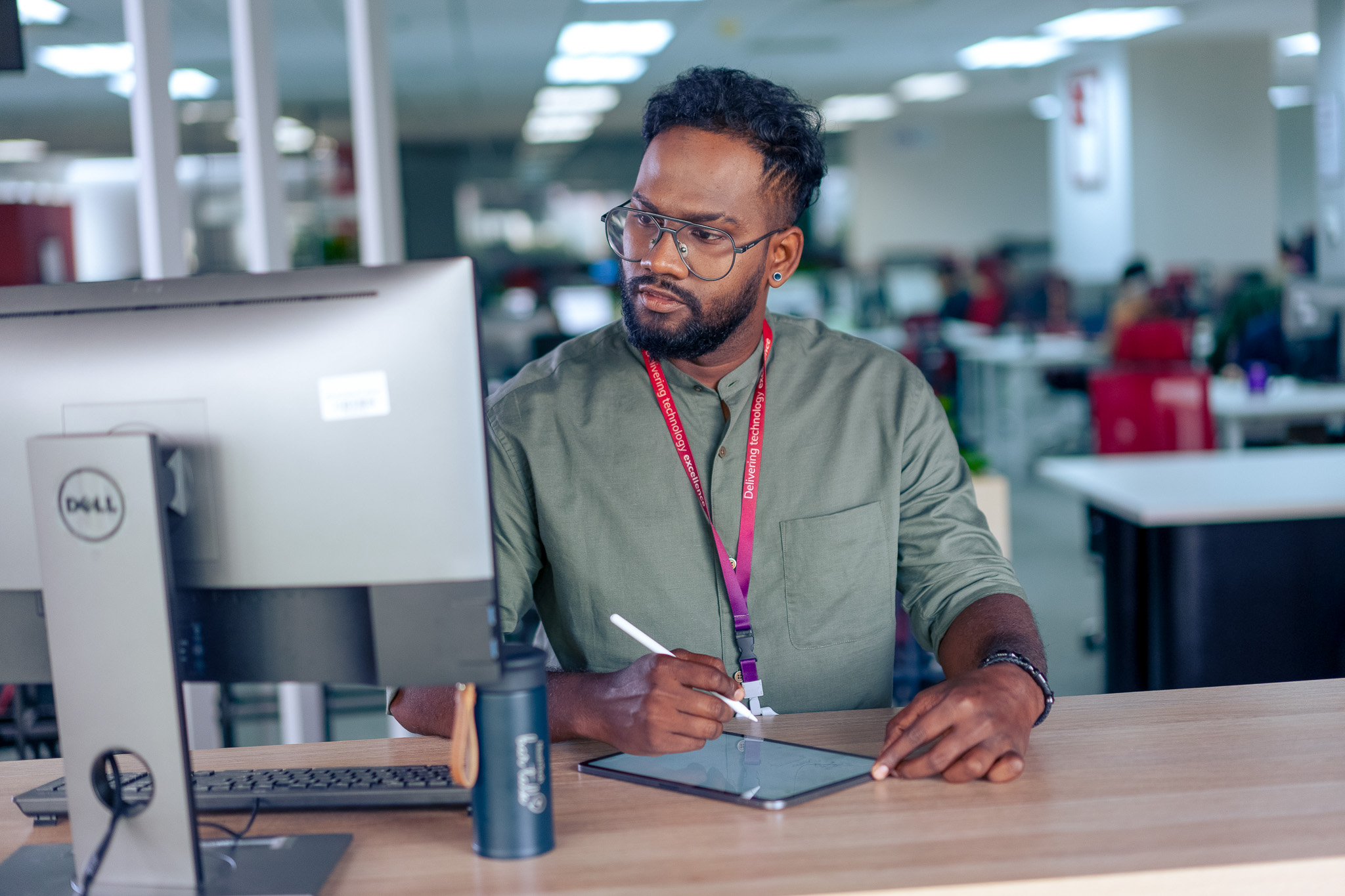 Find out how NashTech's internal desk booking software helped to drive efficiency in the workplace and measure occupancy rates with high accuracy.
Azure
Microsoft Power BI​
We help you understand your technology journey, navigate the complex world of data, digitise business process or provide a seamless user experience