The most notable technology shifts in the education space since COVID-19 rocked the world

Since the beginning of the pandemic, tertiary and higher-level educational institutions have had to find creative ways to translate all of their services to a purely online framework. This process has presented several challenges and revealed noticeable gaps in the structure and processes of how these organisations operate on a daily basis, yet technology has not only enabled this transition to be undertaken but accelerated it.  
With technological shifts occurring at a significant rate since the outbreak of COVID-19, NashTech recently asked a panel of industry experts the following question:
What in your opinion has been the most notable technology shift in the education space over the last 12 months, and has this been universally experienced or are these areas unique to Australia? 
Their responses spoke to how technology and digital priorities have been scaled appropriately to meet the demands of an online learning environment, how these changes have been adopted throughout the world, and how cybersecurity has become a major focus for all tertiary institutions.
According to Steve Johnston, the Chief IT Procurement Officer at CAUDIT, the most notable technology shift in the education space since the outbreak of COVID hasn't necessarily been the adoption of new technology, but rather, the increased scale and adapted uses of existing ones. 
As Johnston states, 'the Australian education market was very well placed in terms of its practice for moving education online, but it was far from universal.' Systems such as lecture capture, running tutorials online, and communicating digitally had all been established to some degree across the university sector prior to the pandemic, however, COVID did expose several gaps in the process.  
Translating every aspect of the tertiary learning journey online was quite an undertaking, and according to Johnston, 'it gave us some fantastic insights as to where the gaps were in what we were producing.' Services such as counselling for students suffering from stress had to be moved from meeting in an office to online, while certain tutorial curriculum that was designed with the specific intent of having the tutors and students occupying the same physical space had to be adapted.  
Johnston summarises how tertiary education institutions have had to change the way they engage with technology, 'the largest change that we've seen is not necessarily in the various tools that we've used but the scale with which we've used them.' An example has to do with the popular video communication software Zoom. The Australian Academic and Research Network had an implementation of Zoom for the sector prior to COVID, and that's now 23 times larger than it was pre-pandemic.  
There have also been holistic shifts towards an increased adoption of instant messaging platforms, video collaboration tools, video capture, and webinar services. All of these technologies were in use before the pandemic but have become far more essential to the everyday operational requirements of working or studying through tertiary and further education institutions. Johnston again highlighted the changes experienced in a short period of time: '12 months ago, if you said, "what's holding everything together, what's the most important piece of technology", you might say something as crazy as email. Whereas, today, it is not email. It's teams using instant messaging to support students on any device, anywhere, at any time during the day. And so that change is largely due to scale, not necessarily individual products.'  
The question of whether the increased scaling of technology in universities has been seen across the global sector is a nuanced one. While it's true that all countries have been facing the same problems accessing education online through technology, there has been a six-month lag in the northern hemisphere as those of us in Australia were adapting at the beginning of a new year during semester 1, not during a holiday period. Countries on the other side of the equator however, were experiencing the same issues in August as Australia was in March.  
This resulted in a global exchange of information about what's changing, how those changes are affecting education, and how scaling in technology can dramatically mitigate the challenges presented by the pandemic. Essentially, Australia has been leading the way with online education and is in prime position to lead from the front.
Supporting Johnston's assessment of education institutions having to change the way they use technology, rather than the type of technology they use, Sash Mukherjee, Vice President – Content and Principal Analyst, Industry Research at Ecosystm said that 'the last year has required the education industry to make significant shifts in their business models, much more than technology shifts.' This approach has been universal, across both established and emerging economies.  
Sash's team at Ecosystm have conducted a large amount of research into how education institutions have changed their digital priorities over the last 12 months, and the results and metrics have been fascinating.
According to Mukherjee, 'we found that when the pandemic was in full force, around March last year, 40% of educational institutions scaled back on what they considered non-essential IT expenses.' While this was occurring, tertiary institutions began to recognise that they had to start, refocus, or accelerate their digital transformation projects in response to the changing study habits dictated by the pandemic.  
These projects were aimed at accelerating the use of digital tools for both employee and educator experiences. This meant adapting administration processes to be more streamlined and understanding how to modify learning requirements for educators to facilitate remotely.  
Enabling students to continue their learning experience from home has naturally been a high priority for universities to achieve through technology, but the most significant IT measures taken by educational institutions were to do with re-evaluating cybersecurity risk measures. As Mukherjee states, 'nearly 60% of organisations cited this as their top priority and the most important step to managing the crisis that they have faced over the last year.' Cybersecurity has been a major focus for all organisations that have seen a significant increase in their online reliability since the start of the pandemic.  
Expanding on Mukherjee's cyber security comments, Johnston explained how the Australasian Higher Education Cybersecurity Service, which was introduced in late 2018 to combat cyber threats in universities, meant that universities were already in a good place to deal with these threats, but the increase of online interactivity meant that security had to be scaled appropriately.   
Additionally, the Federal Government in Australia have created the Foreign Interference Task Force which looks at various foreign interests influencing domestic universities. If the proposed legislation gets passed, it will declare universities as critical infrastructure which will dramatically increase cybersecurity, all within the context of a reduced budget, reduced staff, and massive structural change. 
Each institution will need to manage their priorities as budgets and resourcing allows, and given the pace at which they have all been transforming, an agile mindset is clearly required to keep pace with the challenges ahead.
Helen Souness, CEO at RMIT Online, offered her insights into how educational institutions could adapt their courses, curriculum, and learning experiences to an online framework as she has been collecting years of data to explain how to operate and optimise such a business model. According to Souness, 'it's the data that fuels digital experiences. It's the data that has been driving them for many years now, and has allowed RMIT Online to really optimise all parts of our learning journey for both educators and students.'  
Extracting data from digital technologies can reveal important information, such as when a teacher is engaging with students, and how positive that engagement is. From the data RMIT Online is able to acquire, a teacher can be coached to mitigate any problems in their teaching cycle, which then has a positive influence on the rest of the course delivery. Furthermore, student engagement can also be analysed, and their individual learning journeys can be optimised as they progress throughout their degree. Through all of this, automated learning systems can be put in place to get the best out of both the teacher's and student's learning experiences.
Souness also explains the benefits of automated data-driven artificial intelligence (AI) systems: 'analytics is fundamental to online experiences and increasingly we can then apply AI to those data sets and start to optimise the journey automatically. That can be through automated emails to remind you about your assignment, or to tell you that you haven't logged in for a while.'
AI tools can be applied within educational institutions in both the build process and the student facing process. While this initially sounds like an impersonal approach, in reality, it allows for a targeted mode of communication that engages with the right student at the right time. For example, if the data shows certain students are falling behind in their course work, they can be directly contacted through an automated email to discuss how the teaching faculty can help and support them. It's a timesaving system that optimises productivity, enhances the learning experiences, and makes smart use of technology to enable effective study.
Following on from Souness' comment, Rick Ferguson, explained how NashTech's solutions team helps clients across the world by delivering targeted automation solutions that transform their businesses, with over 98% accuracy for even the most complex tasks, and with cost reductions commonly seen between 30-50%. 
Technology shifts have been a major factor in educational institutions throughout Australia and around the world in the wake of COVID-19. Digital resources have had to scale appropriately to meet the increased demand of online learning, while certain services have undergone significant change to cope with the transition.  
Cybersecurity has emerged as one of the key digital priorities, while data driven research has created AI tools to automate and optimise the learning journey for both students and teachers. Overall, there have been some significant changes to the processes and operations of universities, but technology has enabled those changes to be implemented in an effective and agile manner. 
This is a time of disruption and opportunity, COVID-19 has created a paradigm shift in education systems globally. EdTech will redefine how education is resourced and consumed, and it will be so transformative that it will ultimately change society. There is huge potential for universities and further education colleges that embrace digitisation to expand their reach beyond campuses and cities, enhance the student experience, reduce operational costs, and diversify their revenue streams. This is where having a partner like NashTech becomes vital. 
If you are interested in learning more, we have a number of resources available on Business process solutions and Robotic process automation free to consume.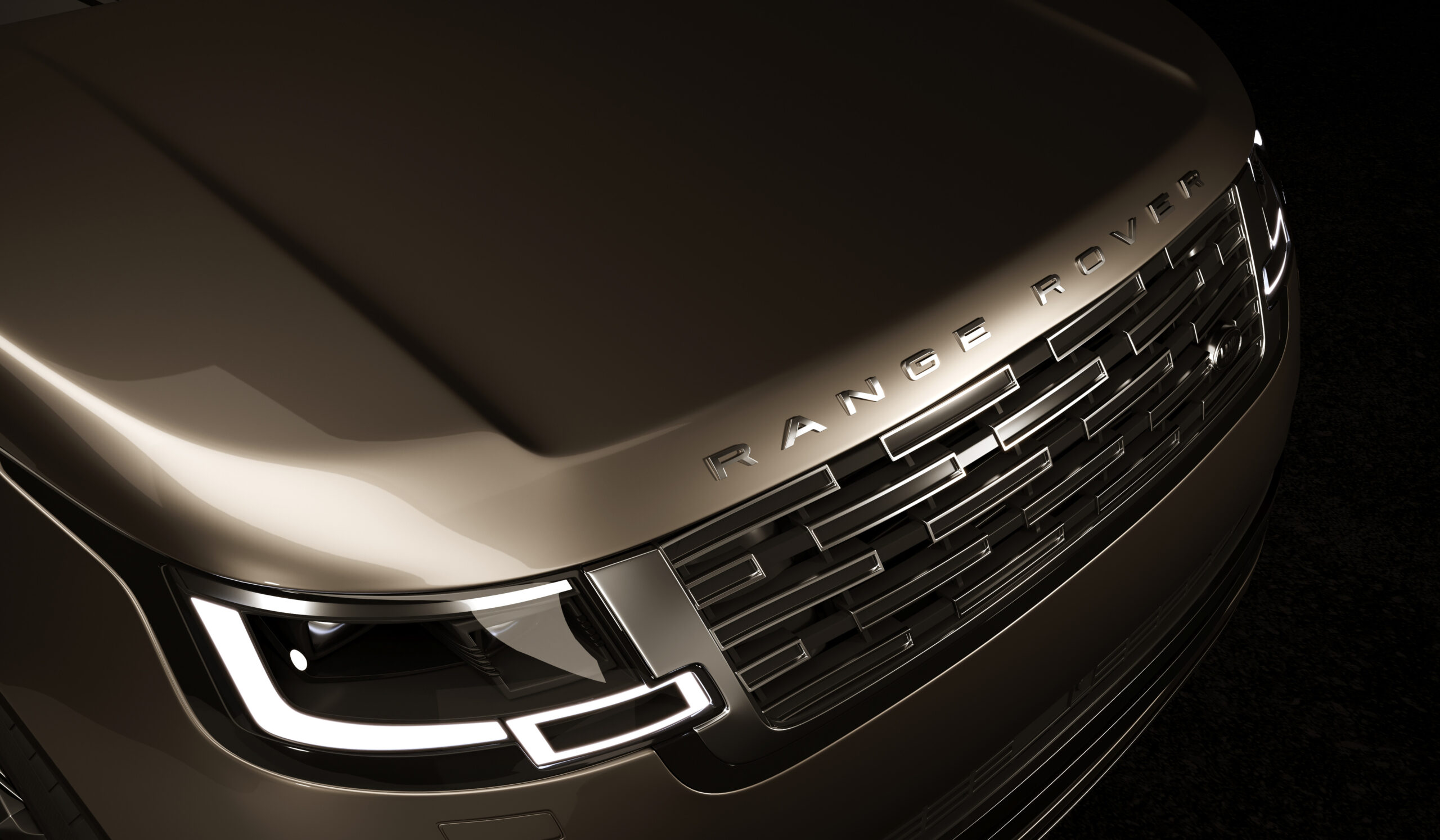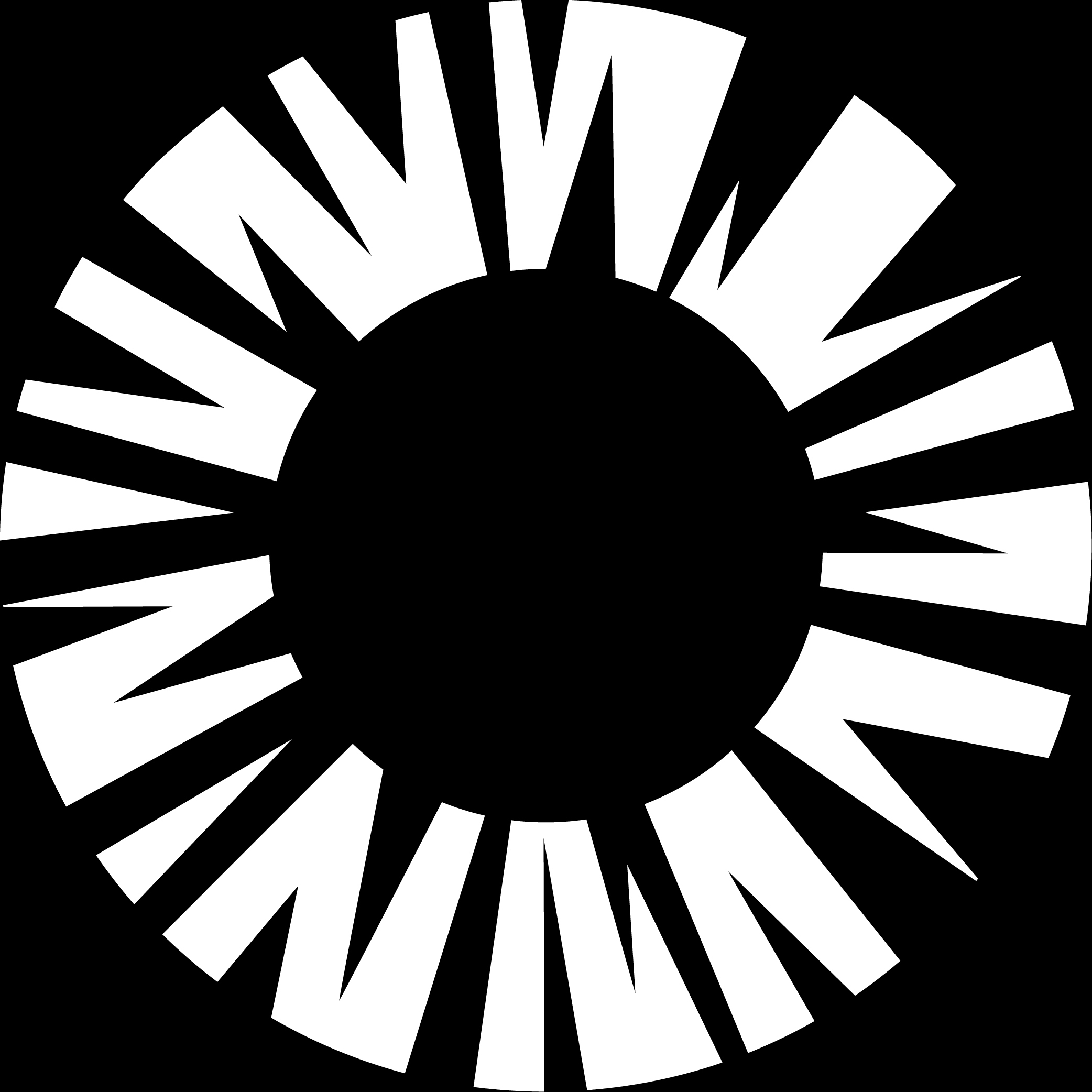 By working closely and collaboratively with the NashTech development team in Vietnam, they were able to build a high quality, digital first, luxury rental car service. Looking ahead into the future,...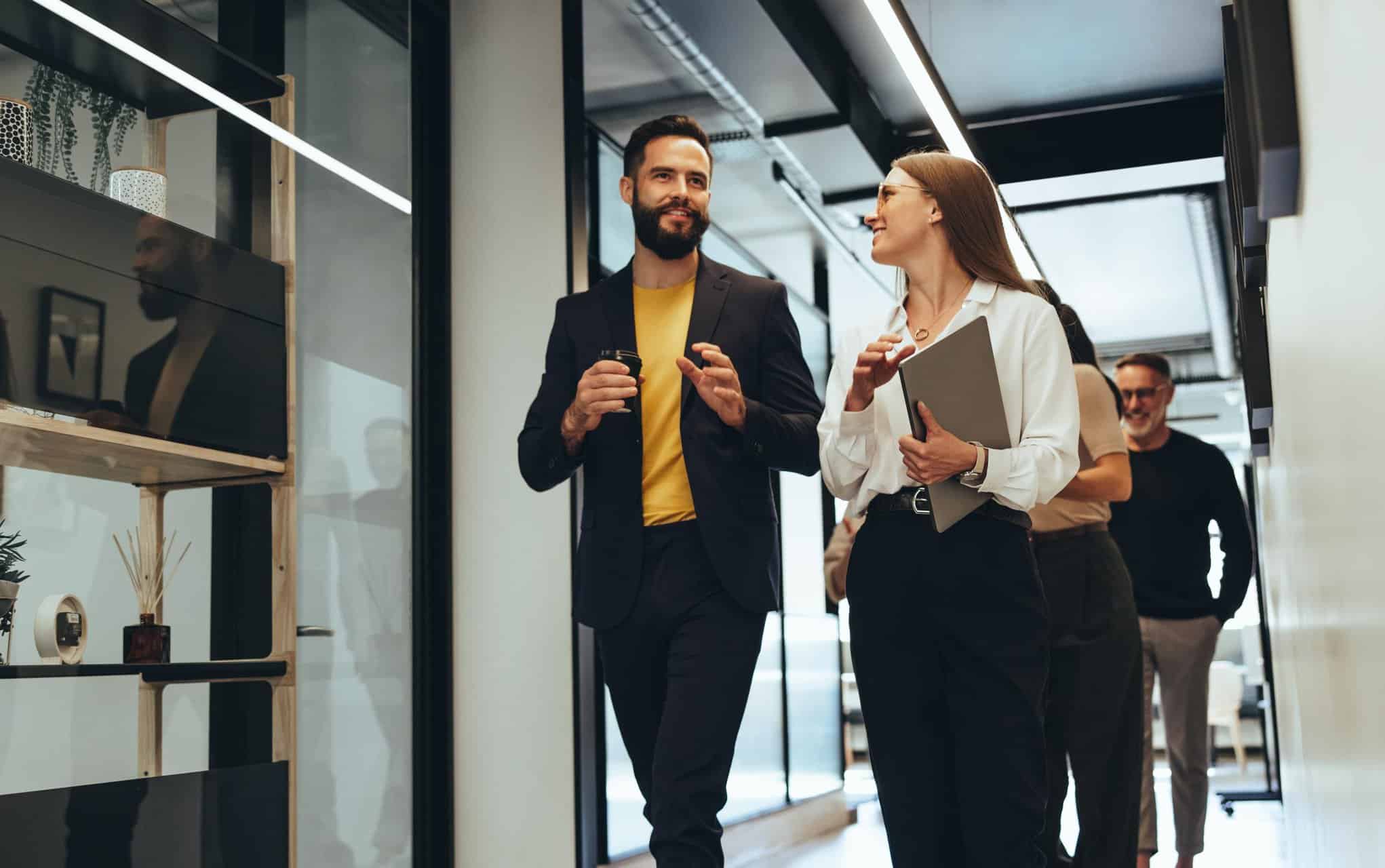 We collaborate with Pinsent Masons on their digital transformation journey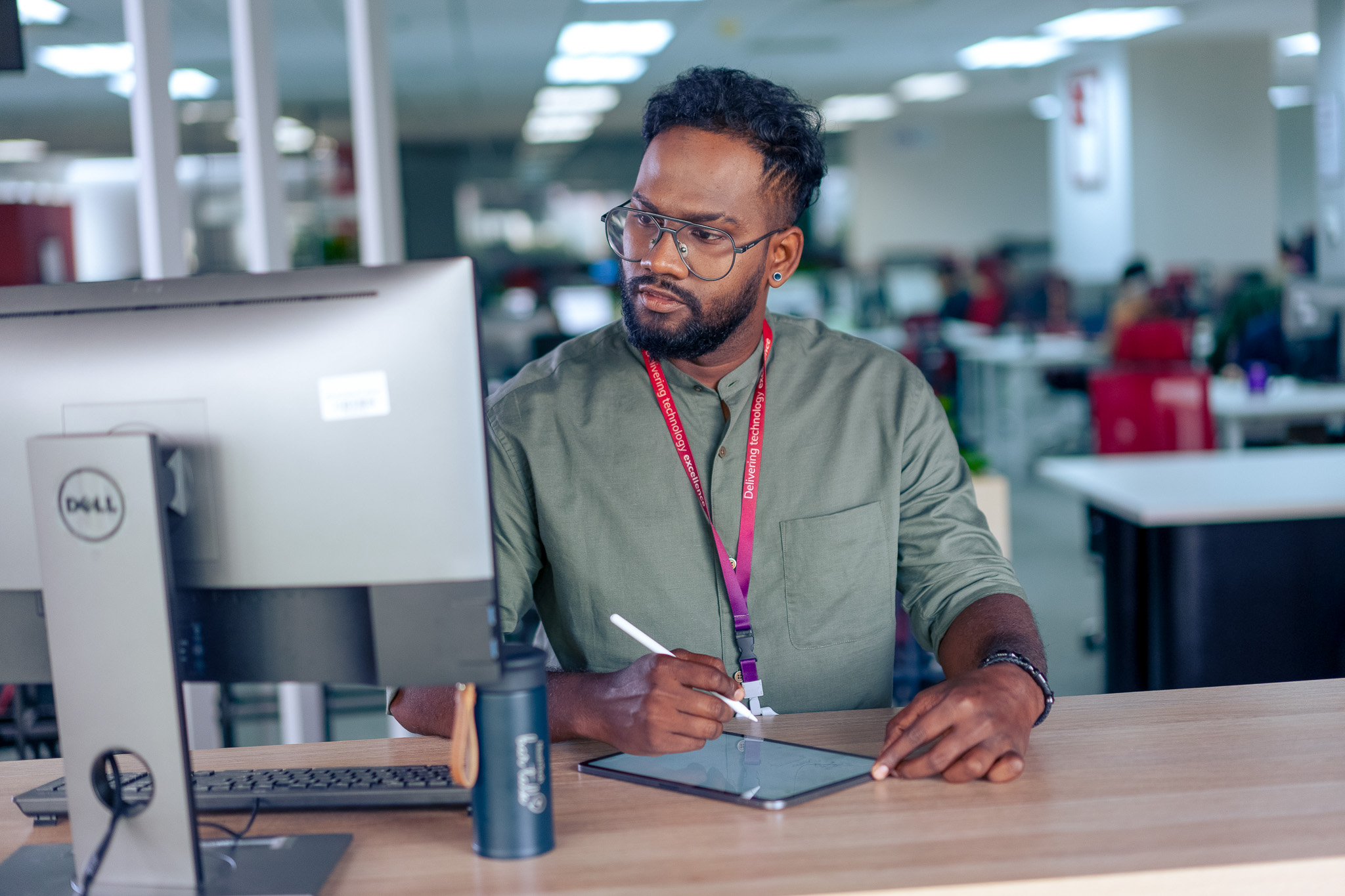 Find out how NashTech's internal desk booking software helped to drive efficiency in the workplace and measure occupancy rates with high accuracy.
Azure
Microsoft Power BI​
We help you understand your technology journey, navigate the complex world of data, digitise business process or provide a seamless user experience