Has the need to be social influenced pedagogy and the technologies in use?

We know that connecting with others has been more important than ever since the outbreak of COVID-19, and we are seeing a huge influx of people using digital platforms and applications to stay connected with their friends, family, and colleagues. However, we wanted to take a further look at how tertiary education institutions are being influenced by this need to connect and be social in a university setting – between teachers and students, as well as between students and students.
At a recent NashTech event, we asked two of the industry experts on our panel, Helen Souness, CEO of RMIT Online, and Sash Mukherjee, Vice Principal of Content and Principal Analyst at Ecosystem, to answer the following question:
Are you finding that the need to connect and be social has influenced the applications currently in use by students and educators within tertiary institutions? 
Their responses discussed a few different elements that have contributed to the way tertiary institutions have used digital platforms and applications to keep their students connected with others since the pandemic commenced. The panellists discussed the importance of social contracts, new opportunities for students through digital technologies, and the acceleration of current trends rather than the introduction of new trends.  
The importance of social contracts
"The need to connect and be social has always been important," stated Souness, and this certainly applies to tertiary education settings.
Souness explained that the social elements of learning, and the feeling that you belong to a group, are incredibly important. She believes that this is the reason that Massive Open Online Courses (MOOCs) that were completely free and started and finished at any time had low completion rates. The reason being, there was no sense of social contract with other students or the teacher, no reason to participate in discussions on a regular basis, and to finish the course. Souness noted that while "we all might be well-intentioned, we are also all naturally flawed when it comes to "finishing", especially if there is no motivation or social reason to do so.
Souness also said that "what we found in the research certainly reinforces that a social contract is incredibly important, and being able to socially help each other out." At RMIT Online, they design their courses by slowly scaffolding digital learning and engagement within the cohort. It is important to have a start and end date, so that the social contract is formed and the learning is much more effective.
RMIT Online found that more than 70% of their students finished, which is very different to many MOOCs, and it is often these online, self-paced, no interaction institutions that give online learning a bad reputation. No one finishes anything unless they have to and are made accountable. We know that social contracts are a key part of solving the problem and effort needs to be made by all institutions to create an inclusive and collaborative environment for all students and educators.
New opportunities for students
Approaching the topic from a different perspective, Mukherjee used an excellent example from Indonesia which explained that the need to connect and be social in a digital way has brought about new opportunities for students. Mukherjee talked about how these digital changes have gone beyond just reinforcing the social contract as discussed by Souness.
In Indonesia, the Ministry of Education & Culture had been working on remote learning tools for over a decade, and had already implemented the Merdeka Learning policy prior to the pandemic. Kampus Merdeka, which is part of the Merdeka Learning policy, provides opportunities for students to hone skills according to their talents and interests by going directly to the world of work as preparation for future careers. When COVID-19 hit, they were able to digitise all learning content across all of their tertiary education institutions, and almost 300 institutions converted to being 100% digital overnight.
During the process, they realised that this was a wonderful opportunity to rework their course material and bring in industry mentors. Although industry mentors might be mainstream in the Australian education system, that previously wasn't the case in Indonesia. These students were now able to have all these new social and professional interactions with industry professionals, and as a result, there were more internships and more practical opportunities for students.
With these social channels opening up, it provides stronger and deeper interactions to exist between teachers and students, and students and students, and they also open much broader channels and opportunities as they can extend themselves more fluidly beyond the confines of a classroom or lecture theatre.
The acceleration of current trends
Not everything that happened digitally because of COVID-19 was a new trend, or just happened overnight. According to Souness, the Australian education sector was already seeing skills shortages and a need to shift to online or hybrid learning models. In a similar vein, the rise of e-commerce was clearly affecting the retail sector, with organisations such as Myer failing to enhance their online shopping experience, and therefore forcing them to lose even more market share as fewer people chose to shop in-store. Souness explained that many trends were already in progress, but COVID-19 accelerated them. This meant that years and years of planning a digital transformation strategy happened in just six months – it was a case of "we'd better jump on board or sink!"
Souness, Johnston and Mukherjee all agreed that the world will never be the same. The one thing that has clearly changed with the digital tools and applications we currently use, is further development on the tools in use. We are seeing targeted advancements on the technologies and platforms we already have at our disposal – more users means greater insights into how people are using, and need to use, the array of tools and applications at our fingertips.
"We aren't necessarily seeing new products being developed, but we are seeing older products being reimagined," said Johnston.
While further development of these existing tools and applications is fantastic, especially now that we are more familiar using them, should we also be looking to the future and determining what the next evolution of tech needs to be to support the education sector holistically?
According to Johnston, the next evolution of applications for students, staff, and educators, is a new approach to current applications. "Instead of seeing changes in the actual technology itself, we are seeing changes in approaches to technologies, changes in pedagogy, and changes in administration styles."
That said, new products and new innovative technologies are coming for educational institutions. They are in development but there's still a wait before they are ready to market, so the current focus is on evolving and repurposing current applications.
The education sector however, can't just rely on Edtech, as Mukherjee stated, "it's time for education to look beyond industry specific technologies…. we need to look at the amazing technologies that already exist and are being used by other industries. We know that we need more applications that monitor wellbeing, and more applications that encourage collaboration, but we just need to look outside the box and see what is already out there, and what has potential."
Most of the challenges that educational institutions face today are things that we already know, but if we look at how contact centres have had to adapt since the pandemic, those who switched to cloud-based software solutions were able to transition entire workforces to operate from their homes – some within a matter of days. This is exactly the same problem all educational institutions faced – some were better prepared than others, but the need to leverage cloud technologies and supporting applications was vital to ensuring we could all operate from our homes.
This transition also required a level of trust we've not previously encountered, for example, a supervisor is no longer looking over the shoulder to monitor what you are doing. Individual agents still have access to confidential customer data, so you need additional security measures to prevent data breaches. By not being in the same room as your colleagues, how do you know they are not misusing your customer data? Ultimately, it comes down to trust and communication. There also has to be better collaboration and a one-stop multifunctional platform. In addition to all this, you need to be better connected to ensure your teams' wellbeing.
All of these technologies exist, it's about leveraging the right ones to achieve the desired outcomes. There's also no point reinventing the wheel, but perhaps you can find a great technology partner who will help you develop these tools and applications into something that caters directly to your customers, users and stakeholders.
If this is a path you are interested in pursuing, the NashTech team have highly skilled developers ready and willing to assist, so please reach out via our website. However, if you would like some additional material on the full scope of NashTech's capabilities, our Introduction to NashTech brochure is a great place to start.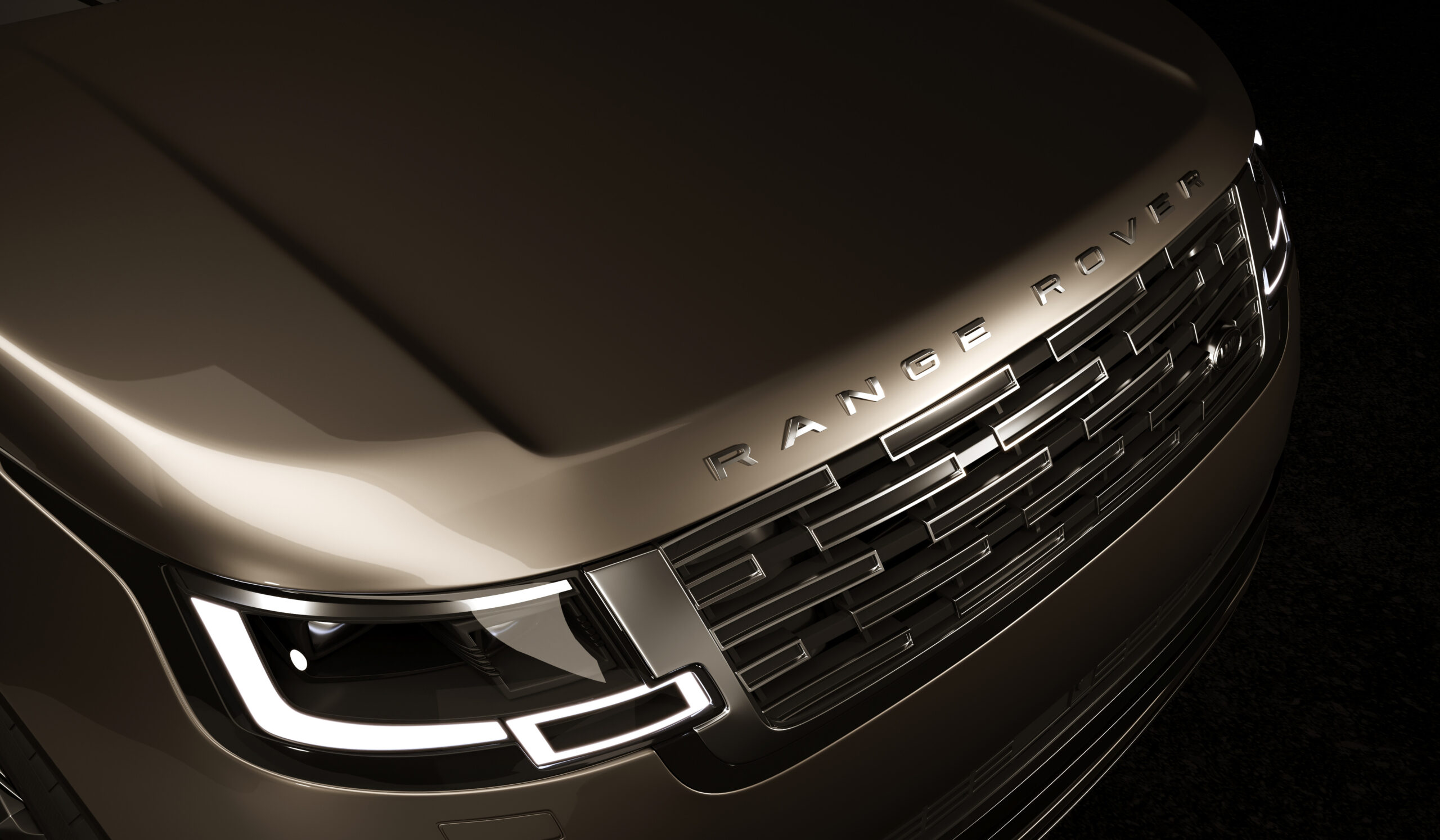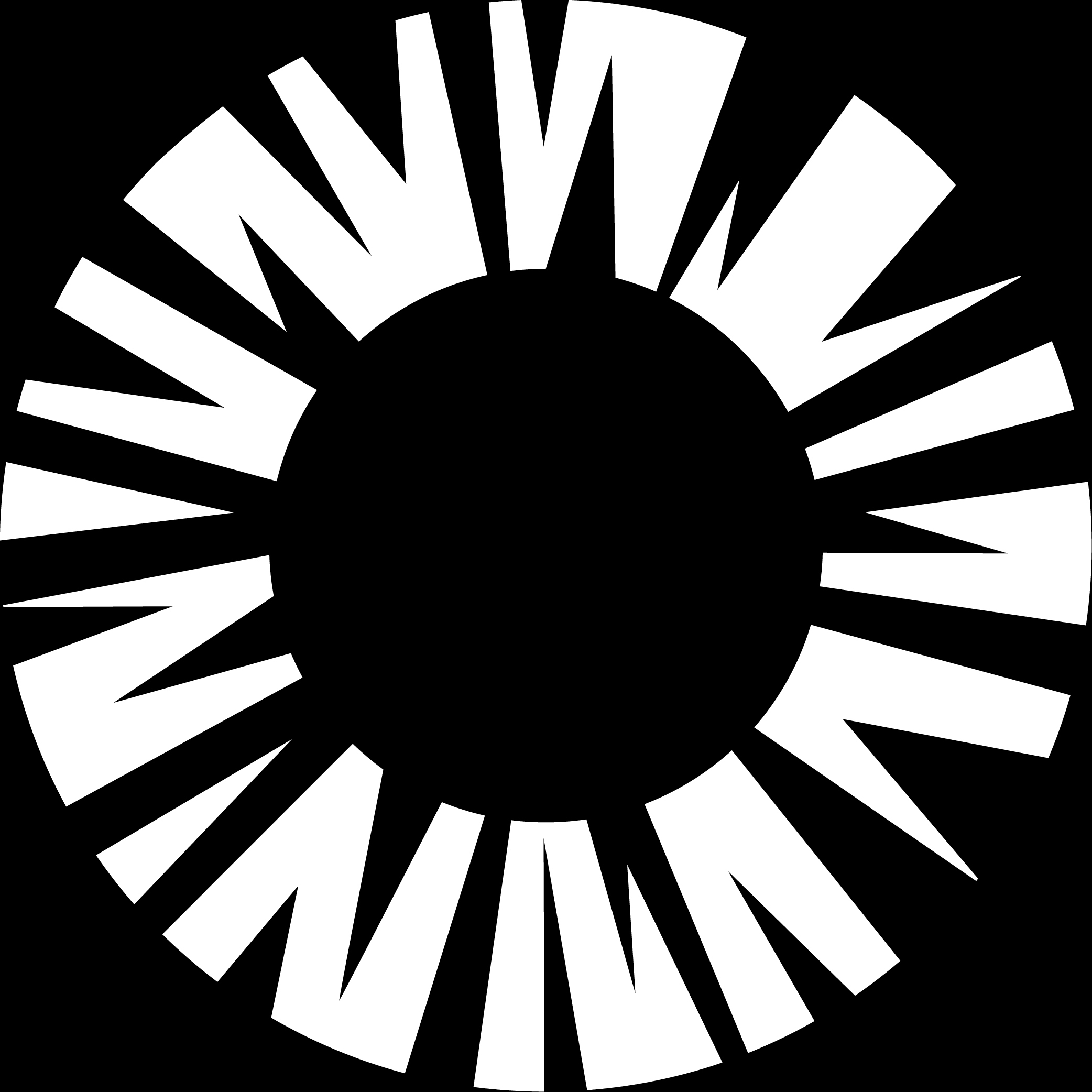 By working closely and collaboratively with the NashTech development team in Vietnam, they were able to build a high quality, digital first, luxury rental car service. Looking ahead into the future,...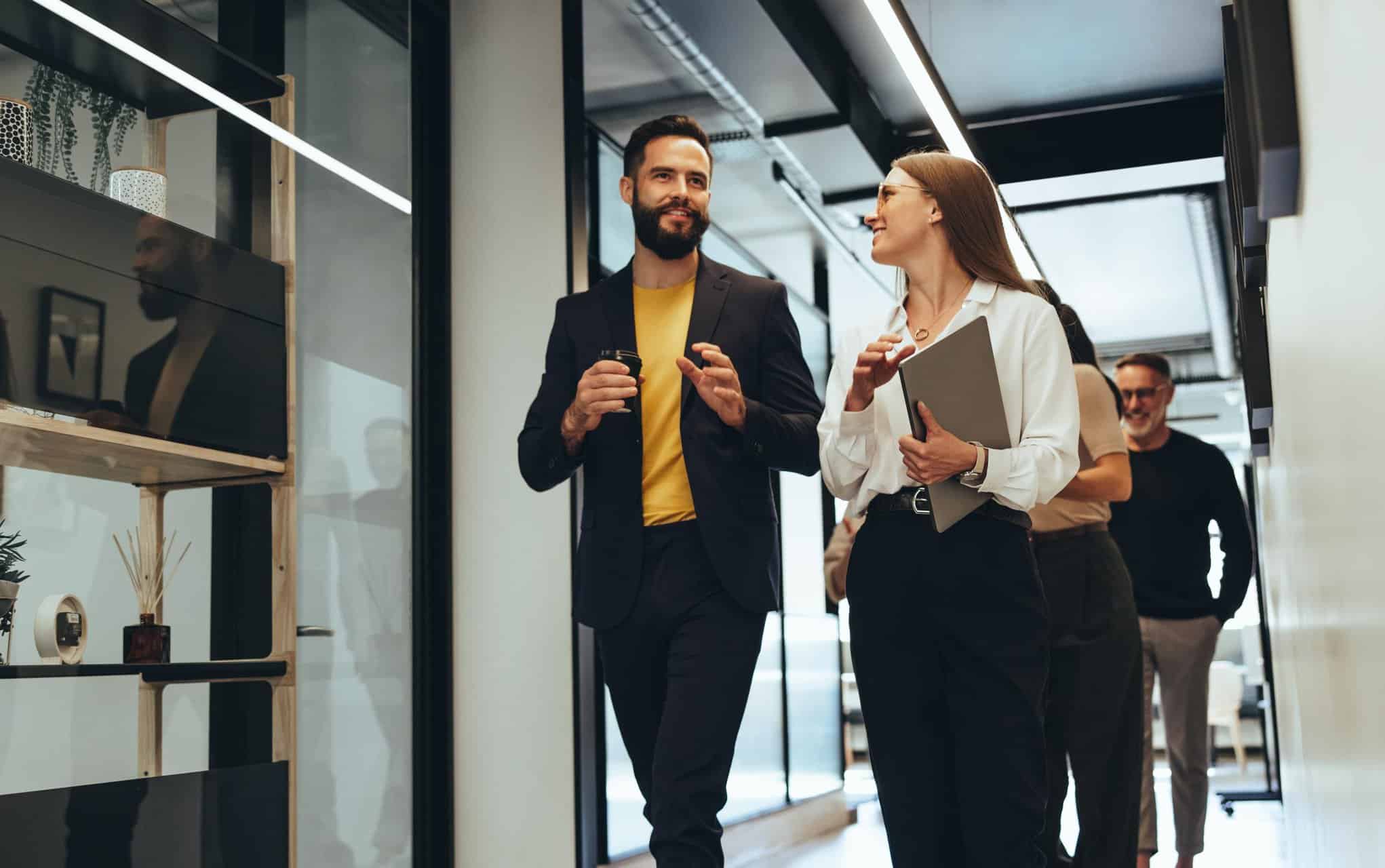 We collaborate with Pinsent Masons on their digital transformation journey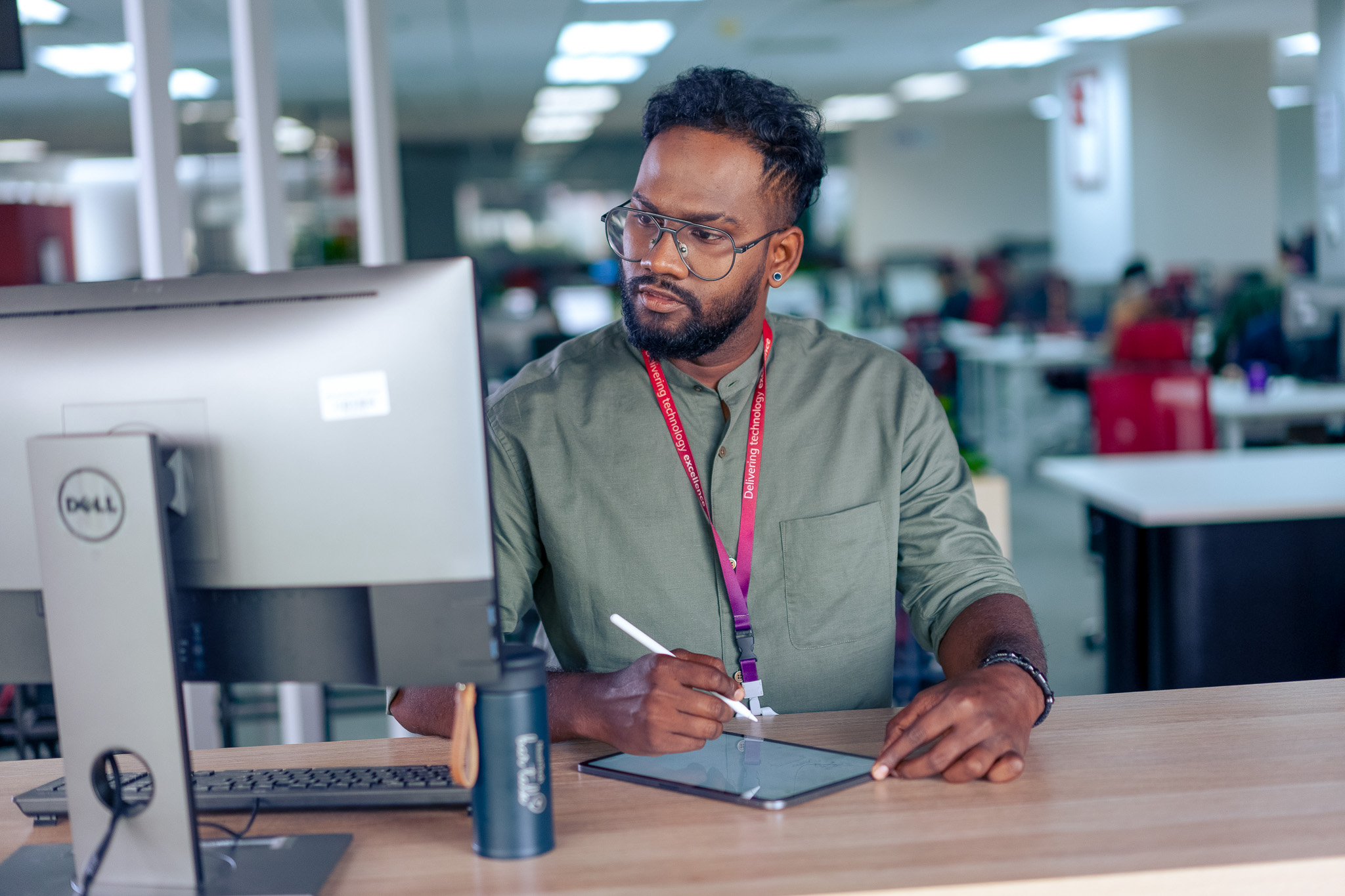 Find out how NashTech's internal desk booking software helped to drive efficiency in the workplace and measure occupancy rates with high accuracy.
Azure
Microsoft Power BI​
We help you understand your technology journey, navigate the complex world of data, digitise business process or provide a seamless user experience