What are Digital Leaders in Leeds focused on?

The 22nd of March was a significant day in the calendar for Harvey Nash and its sister brand, NashTech. For the first time since the pandemic we were able to bring our technology community together in Leeds and celebrate the launch of the latest edition of the Digital Leadership Report (DLR), Nash Squared's leading research reflecting the views and priorities of digital leaders. 
For our organisation it wasn't just a chance to bring people together face-to-face. Similar events have been happening in all major regional hubs around the UK; but Leeds is significant. It's a thriving hub for technology at the heart of the 'Northern Powerhouse'.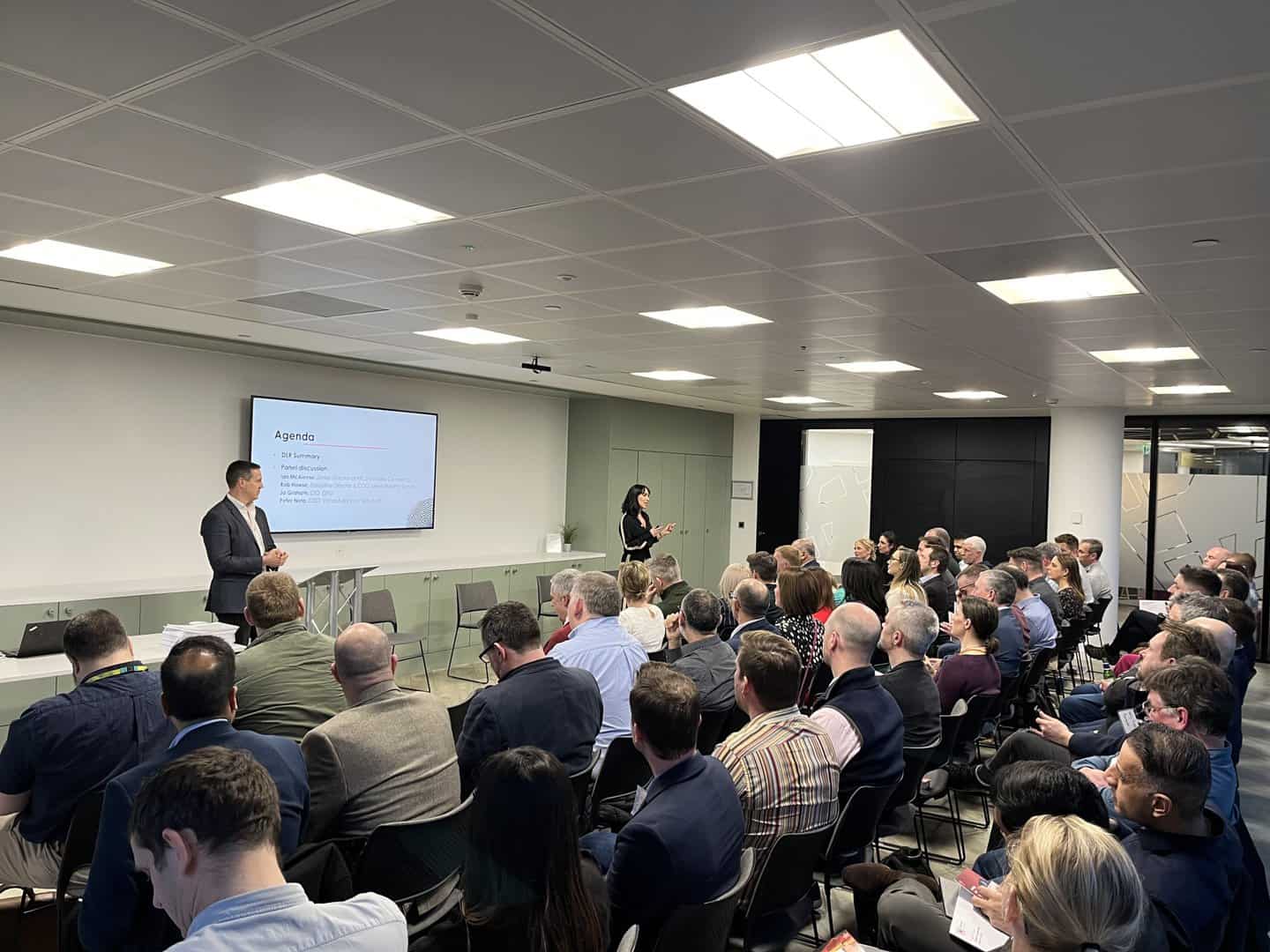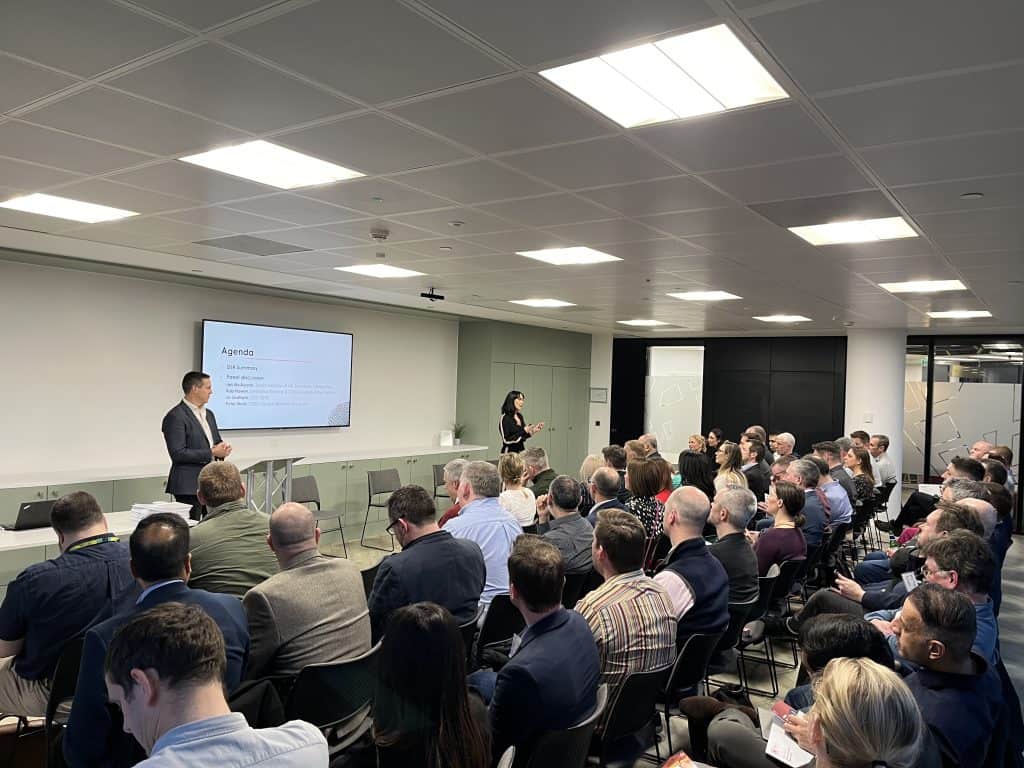 Technology community in Leeds reflecting the views and priorities of digital leaders.
As a Geordie, I've always thought of Leeds as being a crossroads for cities like Manchester, Sheffield, York and Newcastle. I think its geographical position has been hugely significant in organisations like Sky Bet and Channel 4 deciding to call the city home. A sure sign of the health of the technology sector in West Yorkshire is the Leeds Digital Festival. Since its inception in 2016, it has both supported and reflected the strength and ambition fuelling growth across the technology sector in the city. Last year the festival gained the title of the largest 'open' tech event in the UK with over 200 events taking place.
With the significance of hosting our DLR event in Leeds established, we were thrilled to be joined by a truly compelling panel. Peter Nota (Group CISO, Vanquis Bank), Rob Howse (COO, Leeds Building Society), Jo Graham (CDIO, ghd) and Ian McAleese (Senior Director of HR, Snowflake Computing) were present to help pull apart the findings from the latest edition of our 'Digital Leadership Report'.
Pace of change, talent and shifts in investment
Pace and change are this year's two most significant trends. Nine in ten feel change is happening faster than ever, whilst the world faces significant disruption. Whether Ukraine, supply chain headaches or a deepening talent crisis, it is hard for organisations to plan. A quarter of digital leaders are actively rethinking their strategy in the midst of uncertainty.
To that unpredictable environment you can add a range of other significant challenges. 
Whilst tech spend remains strong, the focus is shifting. A large chunk of spend remains committed to cloud, but despite the acceptance that AI and analytics are decisive differentiators, a fifth feel ineffective in generating revenue from that investment which is therefore falling. Jo Graham pointed out this was contrary to a lot of hyped-conversation that perhaps suggests AI is the solution to all of our difficulties. Unlocking its real value is still a major hurdle.
Finding talent remains difficult, and it's getting harder. Organisations are competing in a global talent marketplace as hybrid-working looks set to stay. Diversity is an improving picture, but at a glacial pace. The number of cyber attacks is on the rise, yet only one third of digital leaders feel 'very well' placed to deal with attacks. Being a leader has never been harder.
There are real grounds for optimism
It might be comforting to point out that (during the panel debate) Peter Nota stated that leaders were all battling the same things. It's a point Rob Howse built open when I caught up with him a few days later;
"It was great to be part of the Digital Leaders Report event. While we discussed a range of the biggest challenges facing the industry, the depth of Yorkshire tech talent that was there, their energy and their passion to make a global as well as a local difference, left me with a huge sense of optimism."
Our industry faces huge technology and talent challenges. If we're going to meet them and find answers for questions facing society more widely we're going to need that hope to drive innovation, and deliver meaningful change.
To download a full copy of our Digital Leadership report click here, or if you would like to discuss any of the findings in more detail please contact us here.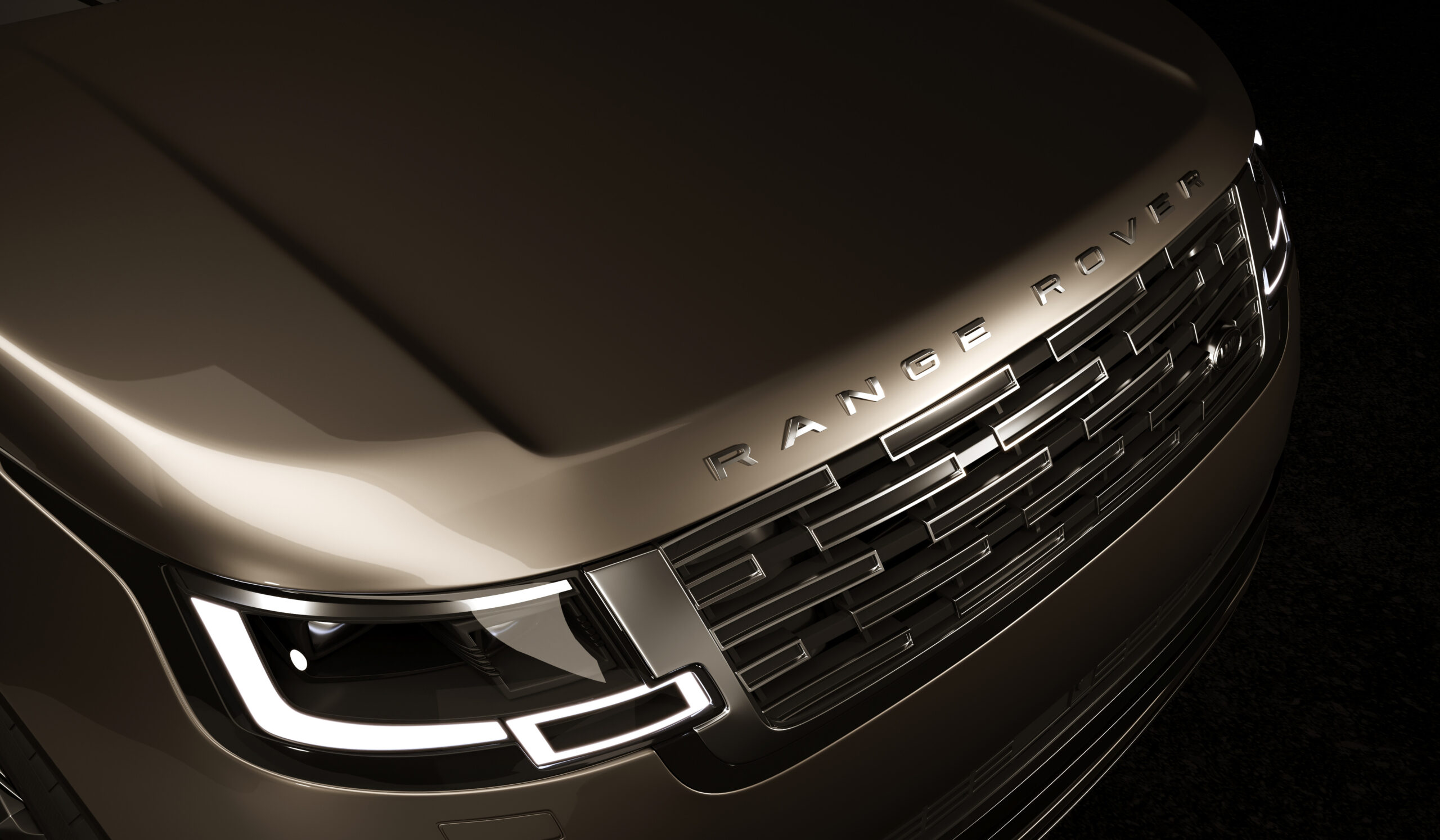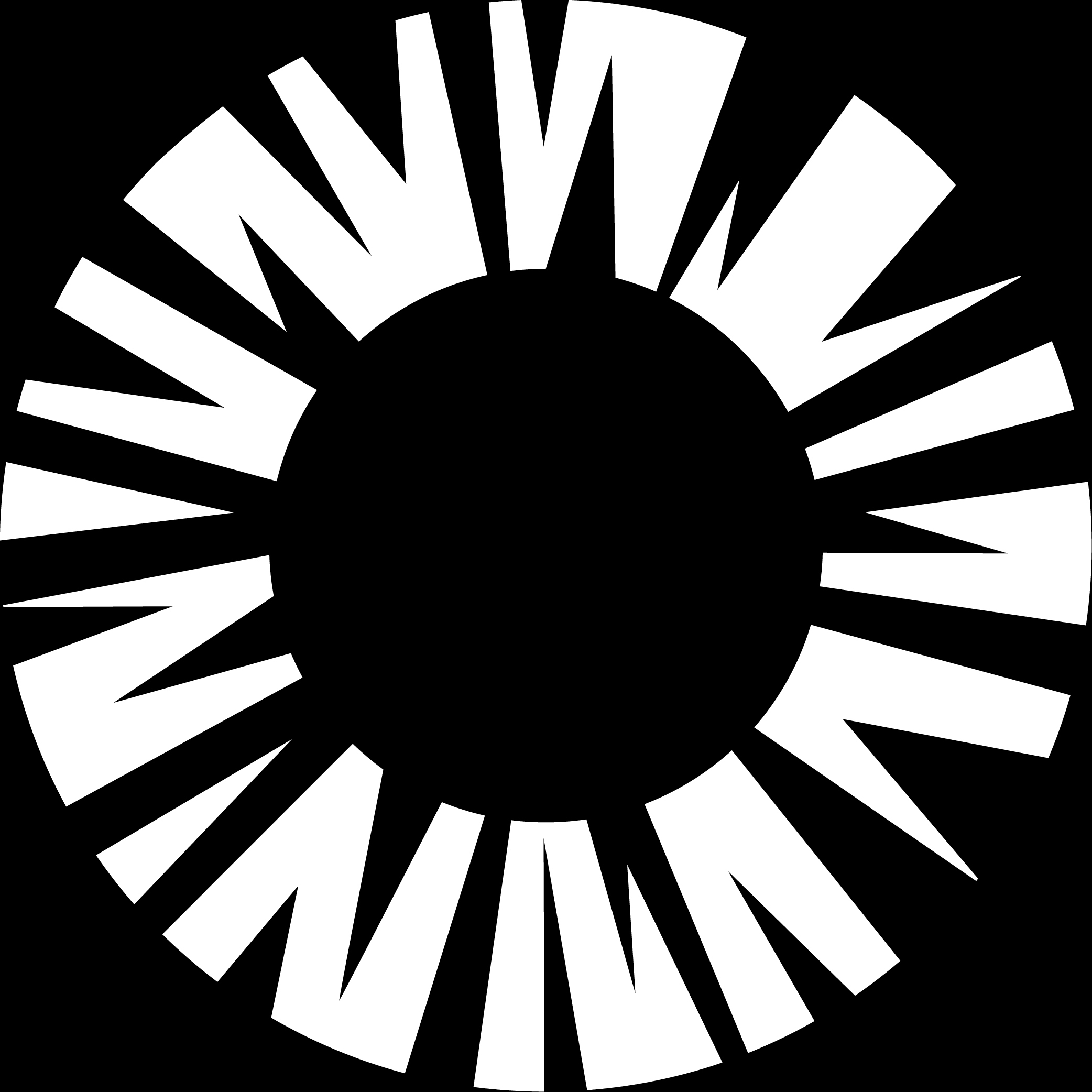 By working closely and collaboratively with the NashTech development team in Vietnam, they were able to build a high quality, digital first, luxury rental car service. Looking ahead into the future,...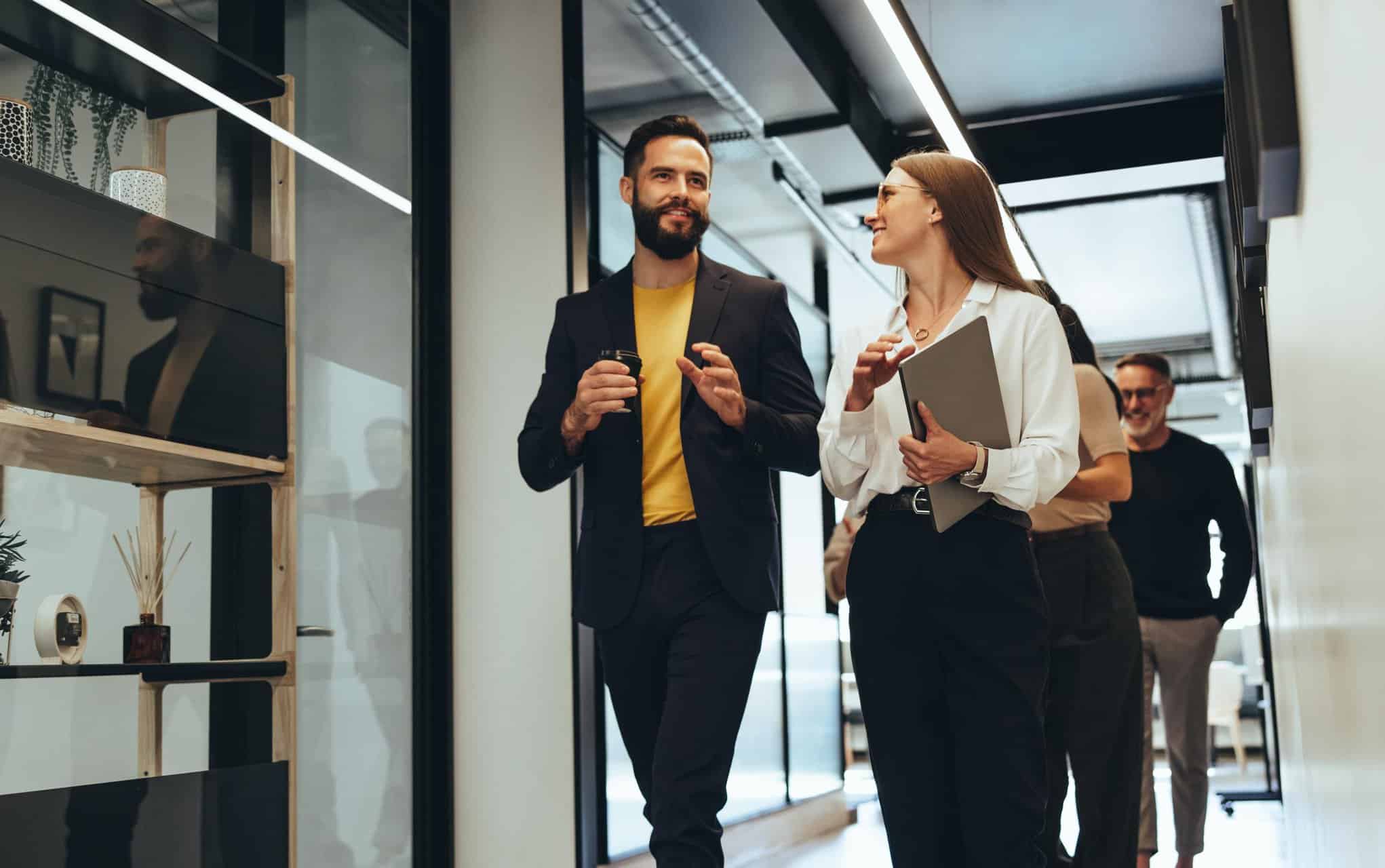 We collaborate with Pinsent Masons on their digital transformation journey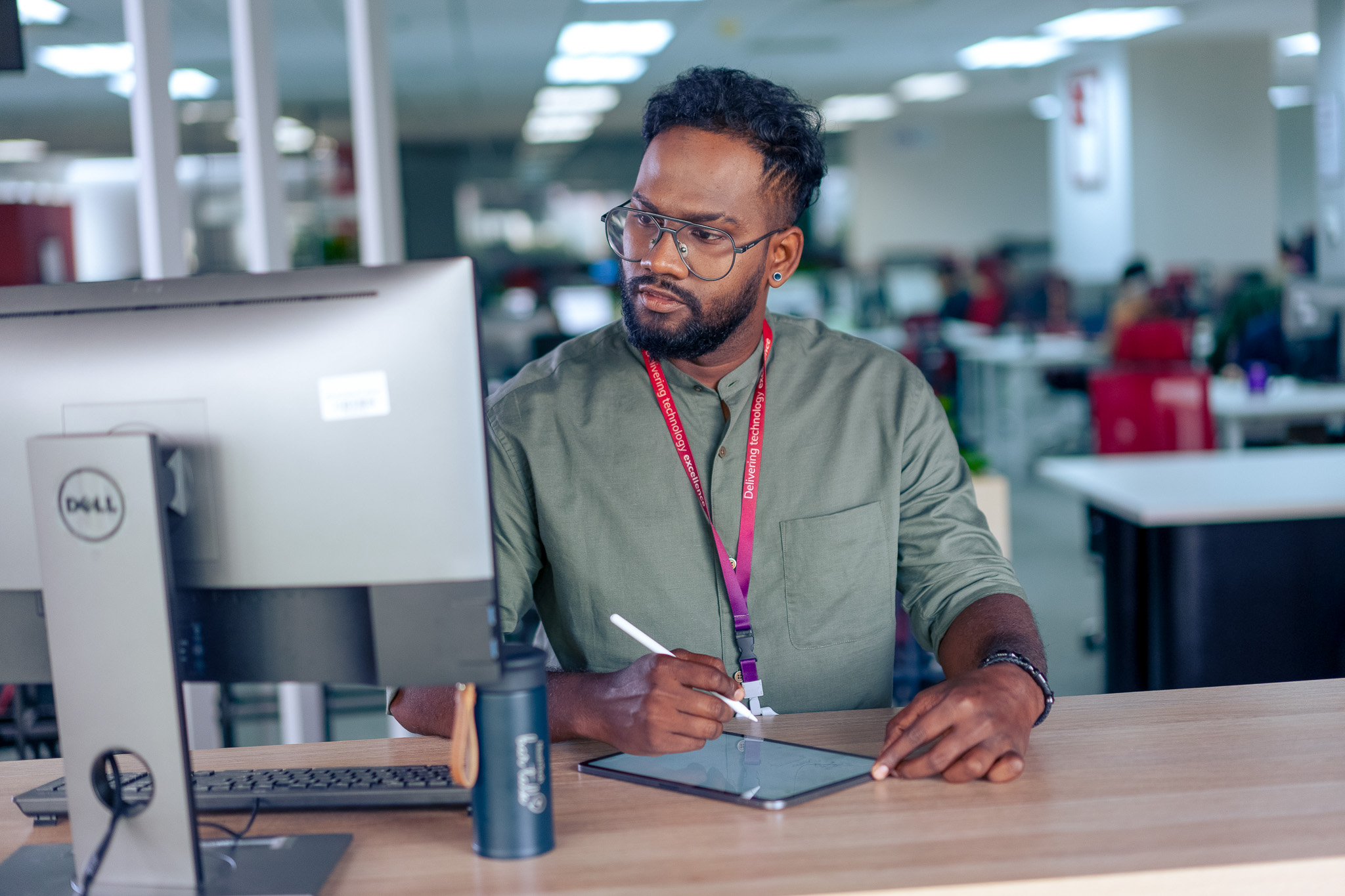 Find out how NashTech's internal desk booking software helped to drive efficiency in the workplace and measure occupancy rates with high accuracy.
Azure
Microsoft Power BI​
We help you understand your technology journey, navigate the complex world of data, digitise business process or provide a seamless user experience