NashTech's parent company, Nash Squared, is being recognised as a Hive Employee Voice certified business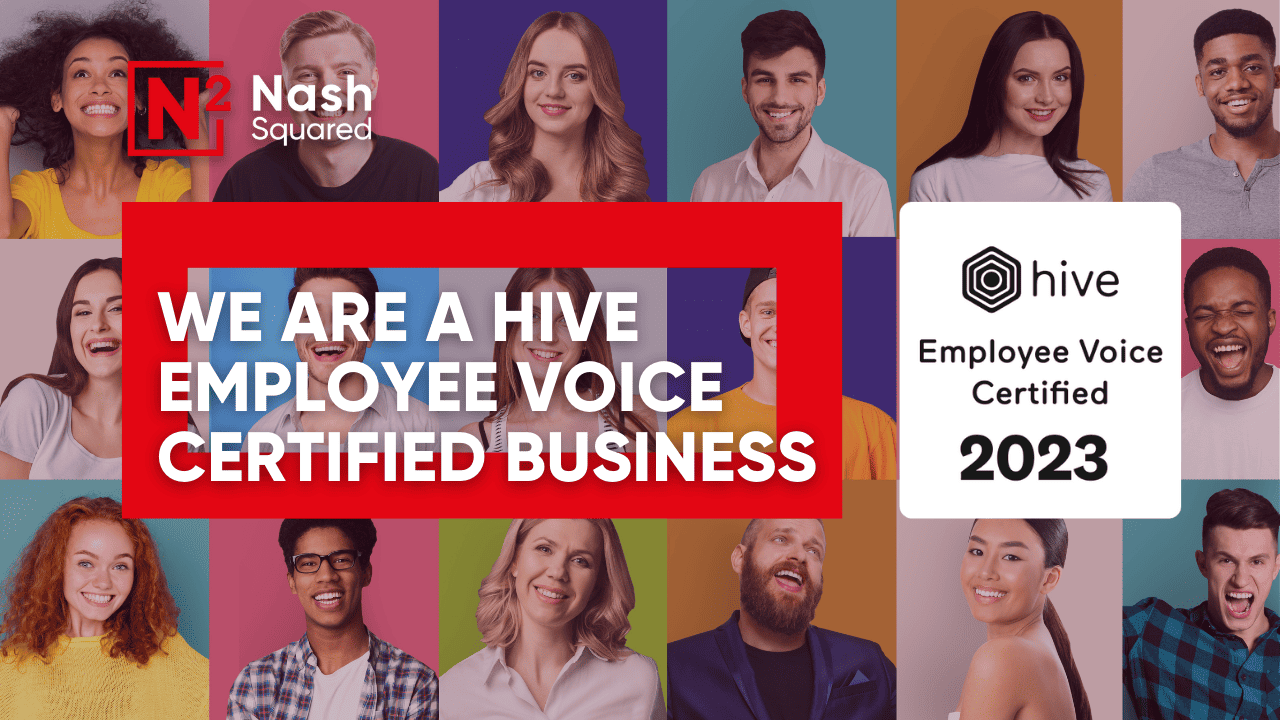 We've got some fantastic news to share!
Nash Squared, our parent company, has been recognised as a Hive Employee Voice certified business for ongoing commitment to continually improve employee experience through the power of employee voice.   
Hive Employee Voice Certification signifies businesses that put people at the heart of their organisation. It recognises and highlights companies that care, support and desire to make everyday at work the best it can be for their people. Factors such as employee experience, wellbeing, engagement and empowerment are taken into account. 
At NashTech, as a part of Nash Squared, we're immensely proud of this achievement as this is the solid proof of providing everyone within our business with a voice, and importantly, that we listen to those voices and act up what we hear.  
We would like to give our most sincere thanks to our employees. It's because of your voices that we have been able to make this happen. There are no words that can describe how grateful we are to have you along our journey. 
Sharing about this certification, Shelley Hawkins, NashTech Global HR Director shared: 
"Being recognised as a Hive Employee Voice Certified business amplifies us as a great place to work, helps attract the best talent and reaffirms our commitment to the employee experience. We are incredibly proud of this certification and promise to continue enhancing the experience of our people."

Shelley Hawkins – Global HR Director of NashTech
About Nash Squared
Nash Squared are the leading global provider of talent and technology solutions.  
We're equipped with a unique network, that realises the potential where people and technology meet. For over three decades we've been helping clients solve broad and complex problems, building and transforming their technology and digital capability.  
NashTech are experts in technology, delivering smart solutions that solve business challenges and create value. Our award-winning teams apply deep expertise and passion to deliver complex IT projects globally. The approach brings together flexibility, reliability and accelerated product innovation to recommend and deliver outcomes that will meet and complement your wider goals and ambitions. From technology advisory to robotic process automation, from application development to data driven insights, from customer experience to application maintenance, we have the solutions to deliver customer vision. 
We help you understand your technology journey, navigate the complex world of data, digitise business process or provide a seamless user experience